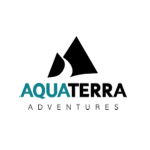 I would like to take this opportunity to introduce you to Aquaterra Adventures and its activities. Aquaterra Adventures, a leading adventure operator, are pioneers in helping establish adventure travel throughout the Indian Himalaya, offering the widest range of adventure travel products, from soft adventure trips to challenging expedition travel.
Aquaterra Adventures is also the only Indian Adventure Travel Company that is on 2008& 2009 list of the world's best adventure travel outfitters in the first Authoritative Rating of Adventure Tour Operators, selected in a global survey by National Geographic Society.
In May 2013, Atali Ganga won the Traveller's Choice 2013 Award and ranked No. 2 on top 10 Hill Station Hotels in India
In June 2013, the Conde Nast Traveller listed Atali Ganga on the TOP 50 NEW HOTELS IN THE WORLD!
As current leaders in India of this segment, we lay tremendous emphasis on safety, meticulous planning and top- notch guides and equipment, which form the foundation of each of the tour operated by Aquaterra Adventures. Add to that efficient staff, guides current in First Aid and CPR certification, excellent camp cuisine and an eco-friendly approach to travel, you have a typical Aquaterra Adventures trip. Our range of adventure destinations is unparalleled and our team, is one of the most dedicated and professional teams in the country today.
Our adventure tours consist of adventure camps, rafting, kayaking, rafting expeditions, trekking, rappelling/rock climbing, jeep safaris, mountain biking, tailor made trips and many more. Our areas of operation include Ladakh, Himachal Pradesh, Lahaul, Spiti, Kinnaur, Uttaranchal, Sikkim, and Arunachal Pradesh. Our trips have been covered extensively by leading publications across the globe and made several exciting cover stories.
Poised at the cusp of a major drive towards increasing its presence, I look forward to sharing more about Aquaterra, with you.
Connect with Aquaterra Adventures on ATTA's member online community The HUB