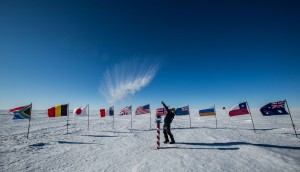 Antarctic Logistics & Expeditions (ALE) debuted a new brand mark and website today, just before the start of its 30th Antarctic season. The new logo and website are part of a strategic initiative by ALE to consolidate its retail and wholesale divisions under one brand identity. The company will now offer its guided Antarctic experiences under the ALE brand alongside its wholesale logistical services.
Prior to now, ALE's retail experiences had been sold under the Adventure Network International (ANI) brand. In 2003, five partners formed ALE, and acquired ANI from Grand Expeditions Inc. The ANI brand was kept for its retail offering because it was the most recognized name in deep-field Antarctic tourism at the time, and carried with it a respected reputation and legacy in the region.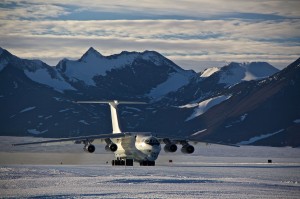 ANI brought the first private expeditions to the Antarctic interior in the 1980s by pioneering the use of blue-ice runways to land conventional aircraft. It was the first company to facilitate access to Mount Vinson for mountaineers; the first to offer tourist flights to the South Pole; and the first to lead guided ski traverses from the coast to the Pole.
While ANI's Antarctic history is unmatched, ALE made the strategic decision to consolidate its public identity and go by a single name for both its wholesale and retail divisions – Antarctic Logistics & Expeditions. The company will retain use of the ANI brand for special projects.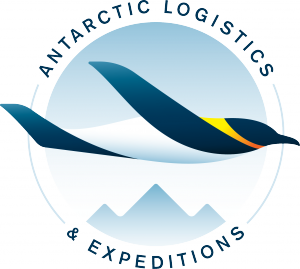 "The ALE name and new logo best reflect the current and future direction of our company" – David Rootes, Managing Member of Antarctic Logistics & Expeditions, "ALE has inherited all of the fundamental elements of ANI's operation over the last 13 years and still employs many of the same Antarctic experts, so it's felt a bit like we were one company with two names for a long time" Rootes added. In fact, several of ALE's Partners have been involved with the company since the late 1980s. Mike McDowell was a part owner of ANI starting in 1989 and Mike Sharp took part in the first guided expedition to the South Pole in 1988. Both Mikes continue to drive the strategic vision and logistical operations of the company today, alongside their three Partners.
"We're excited to share our new brand mark and launch a modern website that is optimized for mobile users. We continually strive to connect with our Antarctic guests before, during, and after their experience. We now have the tools to engage guests on a personal level, no matter what information channel or device they choose to use" – Leslie Wicks, Marketing & Sales Specialist.
Contributing members are responsible for the accuracy of content contributed to the Member News section of AdventureTravelNews.