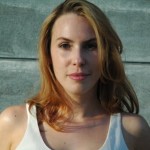 Written By:
Nicole Petrak
Last week private contractors bulldozed a Mayan pyramid in Belize that dates back 2,300 years, in order to use the rubble as gravel for a new road. CNN reports that the land was privately owned and that archaeologists are asking for legal action to be taken against both the owner and the construction company. Jaime Awe, Director of the Institute of Archaeology stated that the ruination of the historical site was "one of the worse set of blows I have felt philosophically and professionally," and added that Belize law dictates that "any willful destruction of an ancient site or monument has penalties of 10 years' imprisonment or $10,000."
"We can't salvage what has happened out here — it is an incredible display of ignorance."
Although pre-Hispanic ruins in the country are technically under government protection, an article in The Guardian states that such laws are rarely and weakly enforced, resulting in people not taking them seriously, and states that such destruction of historial ruins is commonplace in Belize. Police say they are undertaking an investigation and criminal charges are possible.
The pyramid was the main building and hub of an ancient settlement than spanned about 12 miles of over 80 buildings, and at one time housed around 40,000 people. The limestone brick structure was about 65 feet tall; limestone is reportedly a prized construction material for road filling according to local politician John Briceno, who told news crews:
The Mayas use good material to build their temples, and these temples are close to (the village of) Douglas so that means that they have to use less diesel, less wear and tear; they can do more trips per day, and at the end of the day they can make more money.
John Morris, an archeologist specializing in Belize, said, "This is one of the worst that I have seen in my entire 25 years of archaeology in Belize. We can't salvage what has happened out here — it is an incredible display of ignorance."
For more detailed information read:
Ancient Mayan pyramid destroyed for road fill on CNN
and
Mayan pyramid bulldozed by road construction firm  on The Guardian