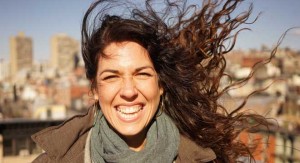 Meet Absolute Travels newest team member, Stacey, and learn about the fruit that made her bleed, California's unmissable cemetery, and the guy who isn't shy about greeting her with an insane-freak-out-love-attack when she gets home.
What is something quirky we should know about you?
So many things… my laugh is very distinctive and I imagine you either love or hate to hear it! I like to eat the moment I wake up in the morning (which is typically quite early) and generally I go for something like tacos, dinner leftovers, or beef jerky.
Oh please, who could not love your laugh? Tell me three words to describe yourself.
Spirited, loyal, passionate.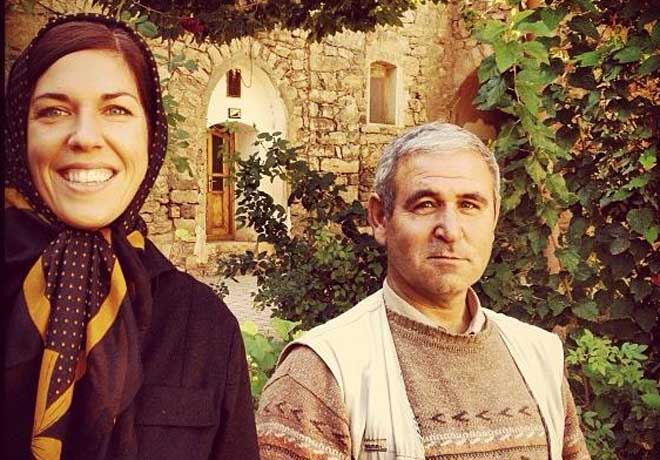 We'd agree. So you're a California girl born and bred.
You got it! What do you want to know about that?
Top five list?
Big Sur. Year-round farmer's markets. The eastern Sierra Nevada. Obviously San Francisco. Oh, and this huge cemetery in Oakland that was designed by Olmsted and somehow it is not more famous. It's unbelievable. If you hike to the top you can see the whole of Oakland, San Francisco, Sausalito, and an exceptional view of both bridges. Many famous California pioneers are buried there. It's a very special place.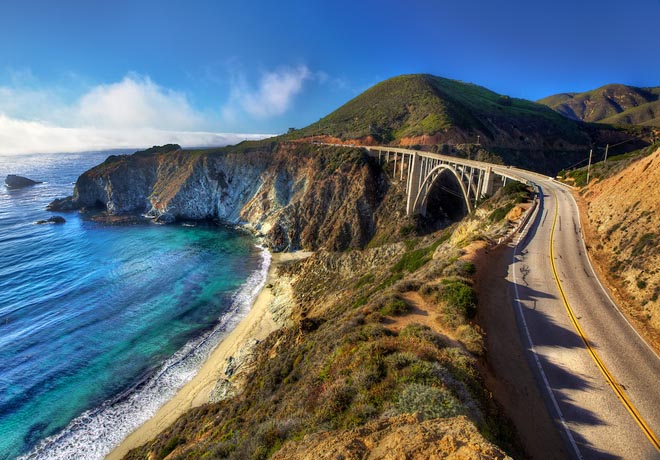 What inspired you to travel in the first place?
I had family abroad in Uruguay and Spain. I remember two of my cousins would do the most amazing travel—they'd live for a year at an orphanage in Guyana and in the remote Amazon. It set me up nicely to think that that was travel was all about.
Tell me about some of your most memorable travel experiences.
Well, there was a time I lived on a hammock at a beach in Costa Rica for two months. That was fun. You had to take a ferry to a bus to hitchhike to this place. Now I've heard it's been built up, but back then there were only dirt roads. I was eating so much pineapple at that time, so much so my tongue bled at one point. Not kidding! Another trip that left a mark on me was when my mother and I went to Uruguay to visit my cousins over Christmas. It was my intro to holidays without presents, and just a really different style of celebrating. I would just go out with my cousins dancing all night—presents weren't even part of the festivities. It was such a good lesson to learn young.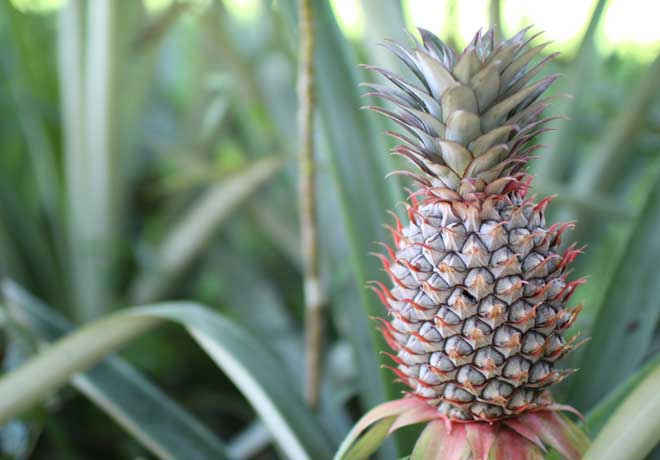 Wow. Weird about the pineapple. I bet you have some serious dance moves.

(Laughs hard.) I am actually a horrible dancer, but I love it!
When did you first hear about Absolute Travel?
Around seven years ago. I was working at GeoEx (Geographic Expeditions) and obviously paying attention to the other companies out there and what they were doing. I was always struck by how well everything was done at Absolute—the new website for example—stupendous. Absolute just spoke to everything I am interested in, from designing custom trips to the scope of destinations offered. I felt like Absolute was always on the cutting edge of what's going on in the industry…trailblazing if you will…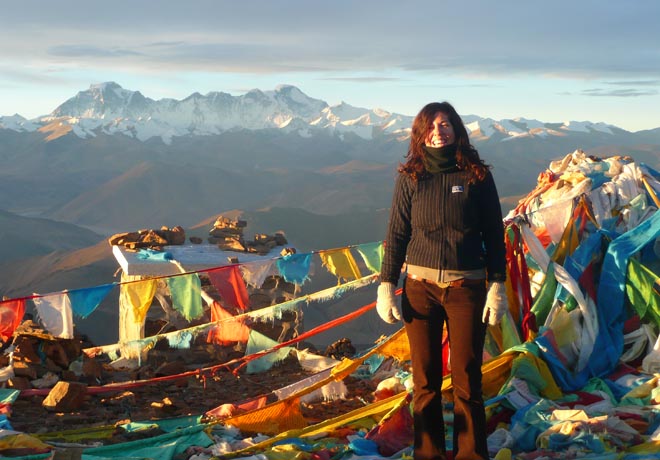 What attracted you to Absolute?
It has been rumored that Absolute was tight knit and familial, so being based in San Francisco, I honestly never thought I'd have the opportunity to work remotely. I'm happy I was wrong! After working in the industry for a while I knew the parts of the business that I really enjoyed, and I'm thrilled that I am able to fully focus on them in my role as a luxury travel specialist. I truly enjoy creating custom trips because it's so fun to plan a trip completely based on preferences or travel style. It can be a completely unique theme or focus, and it's just so nice to get to know someone so well that you can plan a few trips and know exactly what they'd appreciate. I'm never doing the same thing twice. My learning curve never ends.
What are some adventure-focused trips on your list?
I really really really want to go to Lesotho, the Svaneti region of Georgia, and Shikoku Island in Japan. It's beautiful gorges, vine bridges, rafting–stunning!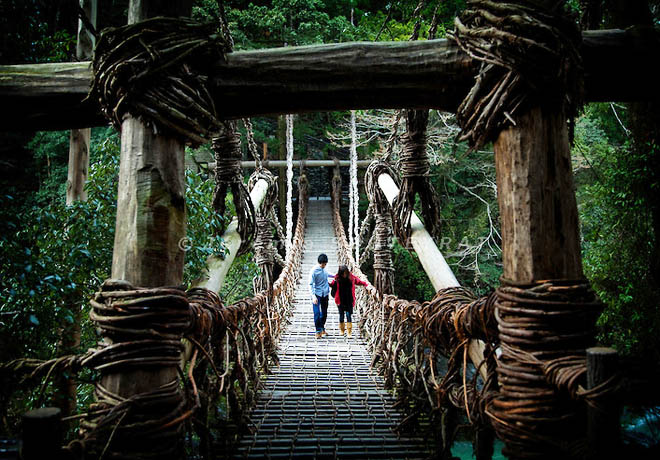 Top three most underrated destinations?
Kyrgyzstan and Turkmenistan, that's a no-brainer. Turkmenistan is the most awesomely absurd place you could ever imagine. It's like a post-apocalyptic Vegas. Also the Caucasus and the eastern part of South Africa.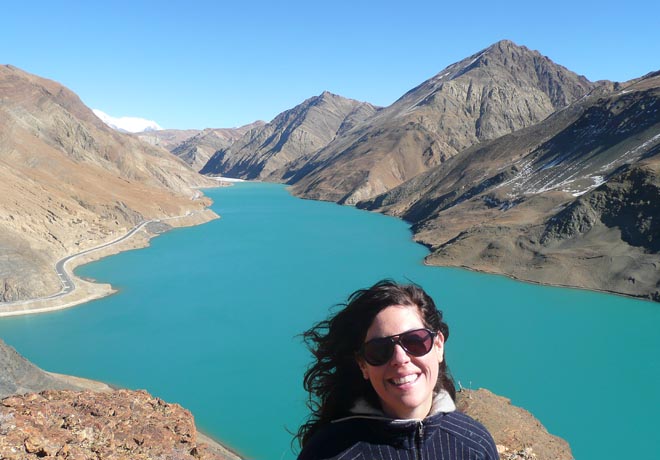 The destination you were most surprised by?
Namibia. I had NO clue how much I would love the desert, which I had always imagined a bit boring prior to that life-changing visit. Libya is another one; I had never felt nervous on arrival to a country before entering Tripoli. I was the only American and the only woman in a sea of European business men. At the time Libya was famed for issuing visas and then denying on arrival. My heart was pounding when they took my passport into the dimly lit, smoke-filled room of officiousness! Of course they let me in, and the Arab hospitality only became more and more astoundingly gracious from that point forward!
Favorite film?
12 Angry Men (really it's Elf but that would make me sound far less sophisticated than I would like!)
How about favorite book? East of Eden.
What's always on your packing list?
I always bring my head lamp. Charcoal tablets for the stomach. My signature gold hoops—I wear them everywhere. And I always pack one of my cutest outfits—regardless of where I'm going.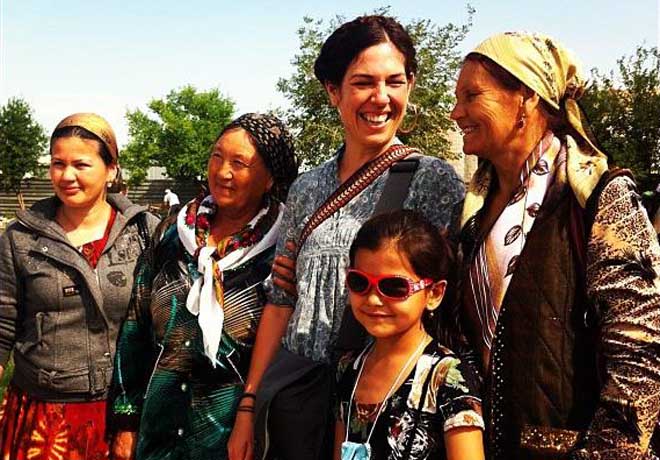 Travel words to live by.
Pack light. And say yes!
What's the best part about coming home?
Easy! My dog Jack. Generally I like to sneak up the steps so that he doesn't hear me coming, and then I quietly open the door and wait for his insanefreakoutloveattack. He literally wiggles everywhere—he completely loses it and gets so excited. I mean he does it when I go to the grocery store, but this is different.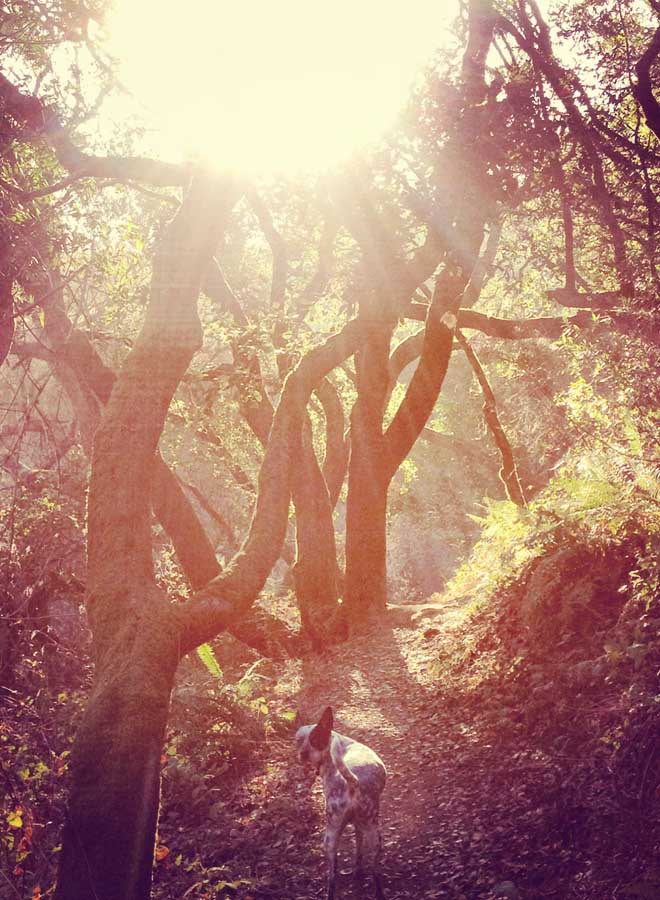 Welcome to the team, Stacey!
Contributing members are responsible for the accuracy of content contributed to the Member News section of AdventureTravelNews.