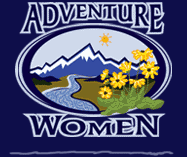 BOZEMAN, Mont.— AdventureWomen, Inc., a leader in girlfriend getaways for active women over 30, offers once in a lifetime cultural connections in some of the most exciting and far-flung destinations in the world. Solo travel for women in a foreign place can be intimidating and sometimes scary, but AdventureWomen, Inc. offers fascinating and life-changing worldwide cross-cultural interactions in a safe, congenial atmosphere. Check out these upcoming cultural girlfriend getaways for 2011-2012:
Discover Icelandic History and Culture by Horseback
This amazing girlfriend getaway takes travelers just a short 4.5 hour flight from Boston to explore the natural and exotic treasures of Iceland in the saddle–from the back of an Icelandic horse. Boasting majestic landscapes, deep fiords, active volcanoes, thundering waterfalls, steaming hot springs, huge glaciers, and ancient Viking history, Iceland is also the home of the free-roaming Icelandic horse, and there is no better way to explore this enchanted land than in the saddle. Highlights of this tour include experiencing the pleasures of riding the wondrously gaited and friendly Icelandic horse; accommodations in a traditional Icelandic farm/guesthouse in the countryside while savoring hearty, Icelandic food; riding through dramatic landscapes born of volcanic eruptions and carved by glaciers; exploring the UNESCO World Heritage Site of Thingvellir National Park, where the world's first parliament was held in the year AD 930; spending an afternoon at the famous mineral hot pools of the "Blue Lagoon"; and much more. August 14-22, 2011. $3895 land cost ($800 deposit).
Explore Both New and Ancient Treasures In Turkey
This tour offers women travelers the chance to get an up close and personal look at Turkey, a land of fascinating cultures and contrasts. Women will be treated to exclusive explorations of Istanbul, formerly known as the ancient city of Constantinople, and the only city in the world that straddles two continents. Travelers will discover the mix of ancient and modern while exploring Turkish art galleries, high-octane nightlife, the famous Blue Mosque, bazaars, and Roman ruins. Other highlights of the tour include a visit to Cappadoccia, home to some of the world's strangest scenery and a cradle of early Christianity, feasting on superb Turkish cuisine, and a discovery of ancient Ephesus, the best preserved classical city in the Eastern Mediterranean. Guests will also have the chance to stay on the picture-perfect Bodrum Peninsula while enjoying a sailing expedition on a Turkish boat, experiencing the enthusiastic nightlife, and relaxing on some of the world's most stunning beaches on the Aegean Sea. Dates: September 11-23, 2011. Cost: $4795 land cost ($800 deposit).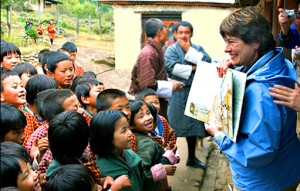 Journey To Fascinating Burma (Myanmar) and Laos
Brought back in 2012 to help commemorate AdventureWomen's 30th anniversary celebration, this girlfriend getaway offers women a rare opportunity to step back in time and experience the 'Asia of old' in two Buddhist countries that are the most exotic and least explored areas of Southeast Asia. On this tour, travelers have the chance to discover the magic of Rangoon and Mandalay, the ancient ruins of Bagan—one of the world's most remarkable archaeological sites, and Inle Lake and the Ngae Ni's Intha tribe, famed for their unique one-leg rowing technique and their floating vegetable gardens. Other highlights include exploring the region's shimmering, golden-spired temples, and having personal interactions with the fascinating tribal peoples of Laos. With the recent release from house arrest of political activist and Nobel Peace Prize winner Aung San Suu Kyi in November 2010, tourism in Burma (Myanmar) has already increased, and Burma is now being touted as Asia's next "tourism hotspot." Dates: February 15-28, 2012. $5,995 all inclusive (land and air) from Bangkok, Thailand, including 5 flights in Burma and 3 in Laos ($800 deposit)
For more information about these or other exciting AdventureWomen, Inc. worldwide departures, contact Susan Eckert at 406-587-3883 or visit the website.
Contributing members are responsible for the accuracy of content contributed to the Member News section of AdventureTravelNews.