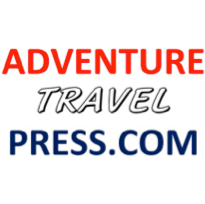 At AdventureTravelPress.com, we publish books about adventure travel and customize them for the trade to use with their clients as favors or low-cost information resources. Customizing includes cover logos or title edits, content advertising inside the book body for a run of books purchased at a discount, and forewords or other content suggestions to add or delete text.
Current book inventory includes 4 full length books by Jackie Chase published in eBook and paper form during the first quarter of 2014. These have already earned 12 international book awards. A single descriptive sheet on each is available in PDF form by request at: [email protected]
These books are:
How To Become An Escape Artist: A Traveler's Manual (192 sections of tips from author's experiences in 108 countries, with links to helpful web addresses.)
100 People To Meet Before You Die: Travel To Exotic Cultures (321 photos of villagers in action in 12 countries, sprinkled with adventure travel reporting.)
All Hands Working Together: Cruise for a Week: Meet 79 Cultures (Revealing the inside story of running a floating resort on the world's largest cruise ship.)
Giraffe-Neck Girl: Make Friends With Another Culture: (Author lives with a remote village family and recounts their daily life and that of their children living with ancient traditions.)
In addition, 12 "singles" on specific countries (eBooks and paper on Borneo, Kenya, Ethiopia, Bali, Burma, Ecuador, India, Morocco, Panama, China, Sulawesi, and Vietnam) and a fascinating classic adventure travel book will be published by year end. "Walking to Woot" will recount the adventure of the author, Jackie Chase, trekking with her just-turned-14 blond daughter for a month in New Guinea, living among stone-age warriors most of whom had never seen a white face. The book's "voice" and the growth of a relationship and personal courage make this adventure a page turner and a photographic treasure for all who dream of transforming from a parent of 4 to an explorer willing to document a vanishing primitive culture offering lessons of life to advanced civilizations.
While no books are currently available in languages other than English, arrangements can be made for translation to other languages, and English distribution is now world-wide.