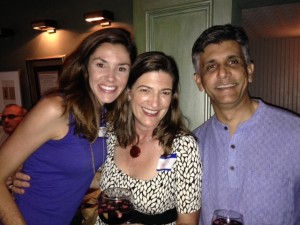 On a Thursday night in August, over seventy members and friends of the Adventure Travel Trade Association met up at New York's Baracca restaurant for an 'AdventureConnect – Social' event presented by Colombia Tourism.
Attendees enjoyed sangria, delicious tapas, and gift bags that included various travel and guidebooks about Colombia. The ATTA's Chris Chesak, Executive Director for North America & Oceania, was on hand to facilitate the conversations that came very naturally to the guests who couldn't wait to meet one another.
First time AdventureConnect attendee Bill Halliwell, a partner at Mountain Adventures India noted, "This was a great event for connecting with the local trade community. In this industry, like so many others, it's all about who you know. I was impressed with the great people to get to know here, for sure, including key media, peers, and other like-minded industry professionals."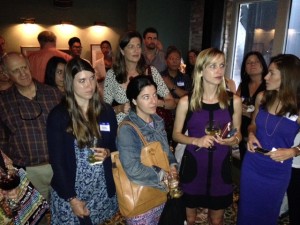 Marc Orenstein, Sales Manager for Clothing Arts, agreed about the quality of the networking: "What I like most about AdventureConnects are the high level attendees. There are some real influencers that regularly attend these events. As far as connections go, I regularly meet people and organizations that promote my business."
For upcoming events, check the ATTA AdventureConnect webpage regularly and look for email invitations to future events in your region. If you are interested in hosting an AdventureConnect, please contact the ATTA's Director of Community Development, Alice Gifford.