The Adventure Travel Trade Association (ATTA) hosted a Virtual AdventureELEVATE event from 15-16 September 2020. Over 400 delegates that included 25 media and almost 60 buyers from around the world joined together to share stories of hope, and discuss ways to work together to carefully develop travel solutions that meet the needs of all travelers today and tomorrow. Day One was covered in a previous ATN article; read more about the first day of the event here.
Lee Kitchen and Sura Al-Naimi kicked off Day Two with a keynote workshop on the topic of Listening for the Future. They shared the following tips:
Active Listening 

DO: pay attention, repeat back what the other party shared, ask follow-up questions, use terms like "tell me more about that" and "what I heard was," and mirror and validate

DO NOT: try to multitask, listen just to respond, or offer up solutions 

Empathetic Listening – get to the WHY!

DO: be curious, collect ALL the information, get into the speaker's headspace, ask questions like "how does that make you feel?", say "that makes sense because…"

DO NOT: write down what you think is important, put facts before feelings, be judgy 

Generative Listening – get to the idea stage and help find a solution

DO: ask questions like "what are potential solutions?" and "why would that be helpful?", reframe and recite back, extract the principles, ask where else/ what other possibilities exist?

DO NOT: offer solutions, stop listening
Throughout the day, attendees continued to network virtually using all of the tools available on the ATTA's new online event platform. 576 networking meetings and 1165 total meetings occurred. Community round tables enabled small groups to discuss important topics like legal issues, the Australia bushfire recovery, reducing payment system costs and chargebacks, running a virtual office, adventures in Japan, and more.
James Edward Mills delivered the closing keynote Over the Adventure Gap with an inspiring quote from Martin Luther King Jr.'s 1962 speech, "From the mighty mountains of New York, let freedom ring. From the mighty Alleghenies of Pennsylvania! Let freedom ring from the snow capped Rockies of Colorado!" Mills' message is that it is essential for an improved restart to the industry to include all types of travelers because there are many kinds of diverse adventurers out there doing and seeking these outdoor adventure experiences. Some suggestions on how to do this include:
Declare that diversity is important to your organization
Directly engage with the people you want to reach
Be vulnerable; you're going to make mistakes
Work with individuals and organizations that are already doing this well
Make adventures as accessible as possible to help travelers develop skills without overwhelming them
Finally, in his closing remarks, ATTA CEO Shannon Stowell emphasized that "Adventure tourism WILL come back better, smarter and more sustainable" and announced that next year's AdventureELEVATE will be held 16-18 November 2021, in Sedona, AZ. ATTA looks forward to seeing the adventure travel community there – in person.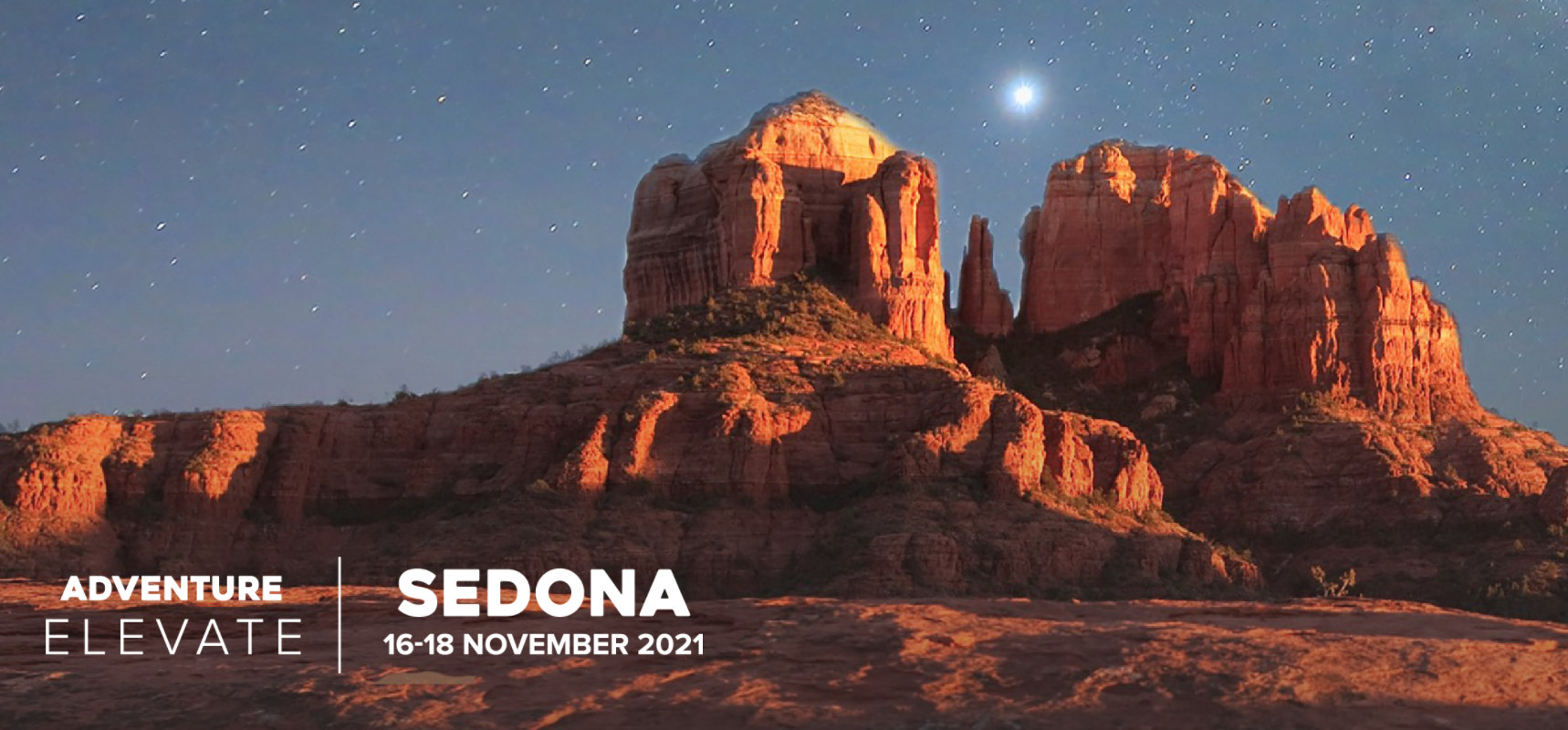 Editor's Note: A special thank you goes to Katie Broadhurst for her detailed note-taking that was used in the writing of this article.