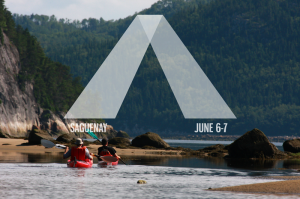 Powered by the Adventure Travel Trade Association, AdventureELEVATE is a conference that attracts adventure professionals from all over North America and beyond who are serious about making adventure their life's business. Tour operators, destination representatives and travel writers and photographers will converge in stunning Saguenay, Québec, perched on the edge of the fjord, to share ideas, create powerful new partnerships and enjoy learning about the business of adventure.
"AdventureELEVATE was a perfect introduction to ATTA and the calibre of events ATTA offers. The learning and networking opportunities were exceptional, the length and size of the conference was perfect for a first-time attendee. I can't say enough good things about the experience. I highly recommend AdventureELEVATE to members who haven't previously attended an ATTA conference. I would definitely attend again."
– Tricia Schers, Frontiers North Adventures (AdventureELEVATE 2015)
The ATTA is thrilled to announce several key sessions for the event, driven by the theme "Adventure Means Business."
Note: Additional keynotes and concurrent sessions are being finalized as we speak and all content will be announced over the next few weeks. Follow us on Facebook and Twitter and subscribe to AdventureTravelNews for updates.
Plenary Sessions / Keynotes:
The Business of Food Tourism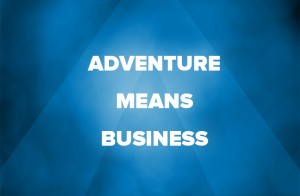 The love of food is world wide and the cultural differences between one place to another is a distinctive way to highlight the people, the environment, and the economy of the region. Jim Kane (founder and creator of Culture Xplorers and Off the Table) will moderate a panel of experts (including Kathy Dragon from Whole Journeys, Carl-Eric Guertin of Économusee Network Society and writer/photographer Chris Johns) for this keynote, discussing the power of the local food movement, how communities are working to professionalize and ready food-based artisanal companies for tourism and then how it all drives local economies when tour operators incorporate food and culinary as a key driver and aspect of their tours. Using research done by the ATTA and exploring food tourism trends around the world, learn about some of the challenges and opportunities of featuring food as a key differentiator. Takeaways will include ideas on how to market food first tourism and recommendations on what to consider when building a regional food focus into your itineraries or destination marketing strategy.
Understanding Visual Social Media: Using Instagram and Snapchat to Drive Engagement
Travel photography abounds and social media makes sharing those photographs easy. Yet new challenges include how to best tap into channels like Instagram and Snapchat, how to select the best photos and what to expect from the effort. Instagram expert for Nat Geo Travel, Dan Westergren, will inspire you with examples of images that have captured the attention of thousands of travel dreamers as well as share campaigns that have taken a selection of photos and told specific stories through social channels. Dan will suggest ideas on ways to use Instagram and Snapchat as part of your digital media distribution strategy and advise on how to best do so with resources around you.
Concurrent Sessions / Workshops:
Mobile Apps Offer New Customer Touch Points
As travelers drive mobile innovation through their heavy reliance on phones during travels, there are opportunities to engage them before and after their trip planning in ways that create personalized services that customers are growing to expect. Mobile ready websites aside, this is a session to learn and be inspired from your travel industry peers who have experimented in the realm of mobile apps. What problem were they solving for their clients or travelers? What has been their return on investment? What was their investment? These questions and more will be addressed by three different businesses with different models and customer markets.
Getting Funds to Drive Your Strategy
Businesses are learning to get creative. From crowdfunding to community driven solutions more opportunities exist for small to medium sized business than ever before. Learn about these opportunities as well as the complexities of getting an investor in your business for a cash infusion. Traditional funding mechanisms are often not friendly to adventure travel business models, equity can be questioned, business experience difficult to prove. This session will cover the opportunities, the risks, and the strategy behind modern day funding options.
B Corp Workshop
This workshop is led by Kim Coupounas, Director of B Lab, the non-profit organization working to certify and support an international community of B Corporations, a growing movement of companies using business as a force for good. Expanding on the popular session held at last year's AdventureELEVATE, this is a hands-on workshop where you will learn how to build a framework for building and measuring your B Corp potential. If you are an owner/operator, marketer or DMO interested in inspiring more stakeholders to create their businesses as a force for good – this session is for you.
Between sessions, AdventureELEVATE will offer delegates opportunities to network during coffee breaks, meals and participate in the second annual "Disruptive Networking Adventure" — or "DNA" event. DNA is the ATTA's new take on  a creative networking marketplace with drinks and giveaways and an interactive activity that will ensure delegates have fun doing business at AdventureELEVATE. There will also be a dedicated MediaExchange session, where delegates can meet with international writers, editors and bloggers who specialize in coverage of adventure. There will be space for 300 delegates to attend AdventureELEVATE. To attend the sessions mentioned above and explore the Saguenay region and experience the DNA networking and more, register for your spot at #ATTAelevate now.