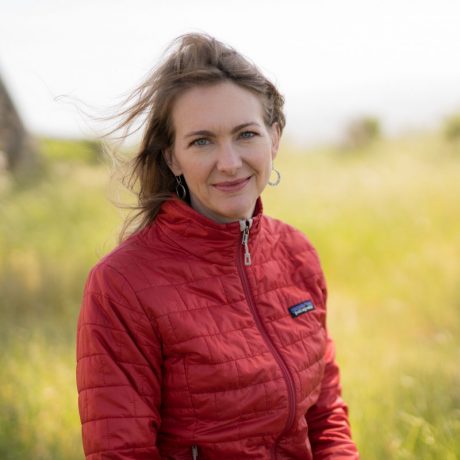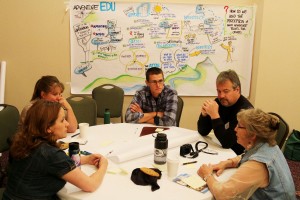 Editor's Note: As the ATTA's AdventureEDU program enters its 3rd year, we invited EDU & Research Director Christina Beckmann to reflect on the program's progress and share what's in store for the future.
The ATTA started the AdventureEDU program in response to requests we repeatedly received for very specific training to improve the quality and performance of local adventure businesses. Destinations needed knowledge and we had the connections. We decided to create a program in which the best practitioners and thinkers in our industry share their knowledge with others, and we knew we wanted to work with trainers who were successful business owners and managers who would bring a shared experience to the "classroom."
We didn't know how viable this would be in practice. Would we be able to find business owners with the time and willingness to also be educators? Would we have the time ourselves to invest in developing core course material? But today we're happy to report that we have delivered several AdventureEDU trainings over the past three years, in several U.S. states and in countries from Iceland to Kosovo to Nepal. There was a need for training from within the sector and we have been pleased to provide it with the support of a still growing group of talented educators.
"The event exceeded my expectations…I was really impressed with the quality of the presenters – their practical expertise really made the difference. I have been through or sponsored a lot of training in development over the years, and this was one of the best."

–David T. King, Kosovo EDU participant
We learned after the first few AdventureEDU events that a set of core courses — trends, product, marketing, and safety management — was applicable and necessary for many destinations. We bundled these together for our AdventureEDU JumpStart package.
JumpStart Case Studies
In addition, we saw the success of a facilitated day-long visioning session, brought to us by Moe Carrick, and packaged that into what is now the Adventure Community Builder.
Community Builder Case Studies
The local supply chain benefits strongly from the networking and relationship building that comes with an AdventureEDU event. Newer adventure companies have the opportunity to introduce themselves and meet more established companies, pitching their services into regional packages and building relationships over the course of a one or two day training. More established companies are delighted to be able to cut down their time in scouting and meeting local innovators. This local supply chain strengthening is an important benefit of an AdventureEDU event that we didn't focus on in the beginning and will be emphasizing more in the future.
From the ten AdventureEDU events we have delivered so far, we have received unanimous feedback that the local networking was one of the most significant benefits of the event.
In the future, when we have large groups, we'll offer dual-track events, with more finely targeted sessions so we can address the diversity of skills we find within local adventure tourism markets. Often at our events, we'll have some companies that have been in business for more than 25 years alongside others who are just starting out. While there is much they can learn from each other, we would also like to provide more relevant instruction to each group separately.
We will also be adding the option of follow-up Q&A webinars for event participants to reconnect with their colleagues and the educators a few weeks post event and have the opportunity bring up issues that may have cropped up as they have implemented the tools and strategies they gained during the event.
In the midst of building up AdventureEDU events programming we have also launched AdventureEDU Guide Training, a five day immersion training for guides that involves time in the field and wilderness first aid. We will be kicking this off with our first client in June 2016. We also released AdventureEDU online with four courses, covering various marketing and business management topics. These can be taken by individuals or groups from anywhere. One course is offered in Spanish. We're currently working with educators on topics that we can add to this library.
Stay tuned for more updates from AdventureEDU as the ATTA continues to create innovative training solutions to meet the needs of destinations and tour operators around the globe.