Written By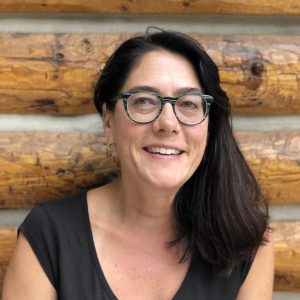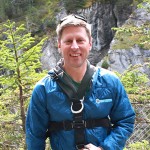 Tourism, a $1.6 trillion USD industry, is increasingly being driven by waves of travelers yearning for transformative experiences, including new legions of travelers originating from China and other Asian markets. The unprecedented access to travel for people from all walks of life in all corners of the globe offers us working in the adventure travel segment with an important opportunity; through our trips, we can influence how people interact with their environment and each other. The connection our industry has to travelers is the key to scaling conservation to the massive degree required to change the course of life on Earth. It is also safe to say that adventure travel has perhaps the clearest path to the clarion call since our business relies almost entirely on adventure and nature as underpinnings in our part of the travel industry.
Many travelers know the power of adventure tourism and even say the reason they seek out adventure travel experiences is because they are looking for personal growth and transformation. Adventure tourism often involves introducing people to less-filtered tourism experiences where they are exposed to the most dramatic effects of global problems such as pollution, climate change, social inequalities, and corruption, and the industry therefore holds the greatest potential for driving important and necessary changes.
Our brand of tourism can and should be a model example for all of tourism. As more travelers flock to adventure experiences and this segment of the industry continues to experience growth, we can expect more mainstream tourism businesses and publications to take notice. They will look to emulate our product and, along the way, hopefully embrace the inherent values around conservation and community benefit.
The urgency the Adventure Travel Trade Association (ATTA) feels to see tourism scale conservation is intense. Every day we learn more about the dramatic impacts climate change is having on the environment and, in turn, our global society. In addition, we see how tourism can be one of the negative forces on social inequality, wildlife protection, and other ills.
What will the association do in 2018 to make sure our segment continues to lead? How can the ATTA and the adventure industry turn up the volume on our efforts to drive change in the areas in which we know it is most needed?
Here's our plan. In 2018 the ATTA is intensifying its focus on the power tourism has to scale conservation in five ways:
Training and education for adventure companies and guides. At trainings in more than 20 countries since 2013, AdventureEDU educators have shared information and best practices with companies, reaching nearly two million travelers. In 2018 we will aggressively emphasize conservation through all our training.
Through the Adventure Travel Conservation Fund (ATCF). In 2016 ATTA helped establish this fund to financially support conservation tourism projects around the world. In 2017 the ATCF awarded $76,500 USD to fund projects in Indonesia, Mexico, and Uganda. In 2018, as more tourism companies join the ATCF, we expect this impact to grow.
Through our events, such as AdventureELEVATE, which focuses on the North American market; AdventureNEXT, which focuses on emerging destinations; and the Adventure Travel World Summit, where industry and public sector leaders from around the world come together to share their experiences and ideas, and commit to concrete actions.
Launching a global industry initiative to reduce the use of single-use plastic water bottles and other disposable plastic by adventure tour companies. By educating, providing tools, and influencing each other, we plan to inspire and align with businesses and governments also tackling this problem.
Covering conservation stories, practices, and opportunities through numerous articles in AdventureTravelNews, which reaches more than 26,000 industry professionals.
Adventure travel businesses have an opportunity to touch the hearts and minds of travelers and, in so doing, bring about changes in behavior that have the potential to benefit our world. This must be at the forefront of all our business strategies in the coming years. We can encourage people to behave differently based on the experiences they have and information they receive on adventure trips. These life-changing experiences can shape how travelers approach and make decisions in their daily lives: making the choice to recycle, considering the environmental positions of elected leaders when voting, and choosing to patronize companies sharing their values about conservation and local community benefit.
We look forward to working with you, our industry partners, as we continue to look to the future. As we've said many times before and will many times again, the ATTA is a community of thousands of like-minded people whose power together exceeds the power of any one person or organization.