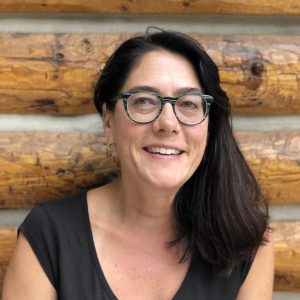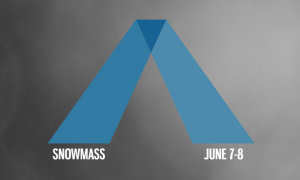 Seattle, WA (February 10, 2015) – The Adventure Travel Trade Association (ATTA; www.adventuretravel.biz) will debut a new event June 7 – 8, 2015, in Snowmass, Colorado.  The first-ever AdventureELEVATE is a two-day intensive educational and networking conference, bringing together thought-leaders and practitioners in the adventure travel industry.
Content for the two-day event is programmed around the theme "Adventure Means Business." Keynote speakers will focus on topics related to applying new and innovative business trends to the adventure travel industry. Breakout concurrent sessions will cover customer experience, marketing solutions, collaborative or 'sharing' economy, emergency response strategies and design solutions specific to active and adventure travel. In addition to educational sessions, there will be networking opportunities between businesses and with adventure media representatives.
The ATTA's annual Adventure Travel World Summit (ATWS) has been a popular industry event for ten years, held in destinations from Norway to Namibia to Chile. In recent years, ATWS has sold out months in advance.
"With AdventureELEVATE, we're looking forward to bringing an event back to the United States," says ATTA President Shannon Stowell. "While our membership has been growing in diverse parts of the world, we still have a strong majority in the U.S. We haven't had a major event like this on our home turf since 2006. We want to bring some of our educational content and networking opportunities from the ATWS closer to home."
Respected adventure business owner Russell Walters will serve as AdventureELEVATE's Strategic Director. Walters has served on ATTA's Advisory Board and has been part of the adventure travel industry since the early 1980s. Currently he is involved in several businesses, including Northern Outdoors, a four season resort in Maine. Walters brings a savvy collaborative business style and will work closely with the ATTA to provide innovative content for business owners during the educational sessions.
With an estimated 300 delegates representing international tour operators, tourism boards and industry partners, AdventureELEVATE should be fruitful ground for partnerships between the adventure travel sector and the outdoor industry. The Outdoor Industry Association will participate in a trends panel with the Adventure Travel Trade Association, showcasing the opportunities between the two trades.
Prior to the conference, delegates can choose to go river rafting, tour local microbreweries, and hike or horseback in the Colorado Rockies. There will be two-day and full-day options for adventure activities in the Snowmass area.
"We're thrilled to host the first ever AdventureELEVATE conference in Snowmass this summer," said Rose Abello, Tourism Director, Snowmass Tourism. "Snowmass is a perfect fit for adventure travel industry leaders to meet, network, learn and to experience Colorado adventure together right in our own backyard."
Current event partners include Snowmass Tourism, National Geographic Traveler, and Switzerland Tourism. Additional partnerships are available. Registration is open at http://www.adventuretravel.biz/connect/elevate/.
About the Adventure Travel Trade Association
Established in 1990, the Adventure Travel Trade Association (ATTA) serves more than 1,000 members in over 80 countries worldwide. Members predominantly include tour operators, tourism boards, specialty agents and accommodations with a vested interest in the sustainable development of adventure tourism. The ATTA delivers solutions and connections that propel members towards their business goals and the industry toward a responsible and profitable future. Through its regional AdventureConnect events and annual Adventure Travel World Summit trade conference, the ATTA excels in professional learning, networking and partnering services. With expertise in research, education, adventure travel industry news and promotion, members of the ATTA receive competitive opportunities that help establish them as leaders in adventure tourism. (www.adventuretravel.biz)
For more information:
www.adventuretravel.biz
Adventure Travel World Summit
AdventureEDU
AdventureConnect
AdventureTravelNews
Adventure.Travel – consumer portal to member tours
To connect with us:
Facebook | Twitter | LinkedIn & Adventure Travel World Summit Group | Pinterest
About Snowmass, Colorado
Snowmass, a quaint Colorado town tucked away in the heart of the Colorado Rockies, just nine miles from downtown Aspen, consistently ranks as one of the best ski resorts in the world.  Snowmass summer adventures are just as impressive and unforgettable—from world-class mountain biking, gold medal fly fishing, Class V white-water rafting and kayaking to summer festivals and weekly rodeos. Within this 25-square-mile town, visitors discover more than 50 miles of hiking and biking trails, including Bike Snowmass an extensive lift-served freeride and downhill trail network that was recently named a Bronze Level Ride Center by the International Mountain Bicycling Association.  For more information and a complete calendar of events and adventure activities, visit www.gosnowmass.com.