The adventure travel company is the leader in expedition cruises to Nunavut and Canada's High Arctic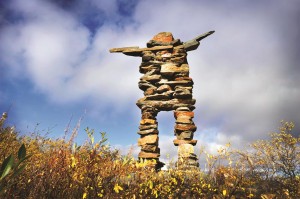 Adventure Canada is the recipient of Nunavut Tourism's 2014 Business of the Year Award. This distinction honors businesses that offer high quality travel experiences and demonstrate strong ethical standards and unparalleled leadership in the industry. Since 1987, Adventure Canada has offered innovative itineraries exploring the Canadian Arctic. Each program is led by a topnotch resource staff, such as award-wining artists and authors, culturalists, and acclaimed scientists. This is Adventure Canada's third accolade from the esteemed tourism board, having previously won Nunavut Tourism's 2013 Outstanding Service Award and the 2008 Award of Excellence.
"Winning the Business of the Year award is a true honor," said Cedar Swan, Adventure Canada Vice-President. "It is a privilege to connect our guests with the warm communities and wild landscapes of Nunavut. With a great respect for the region and Inuit who call it home, we will continue providing exceptional service and leading by way of example in expedition travel to Canada's north."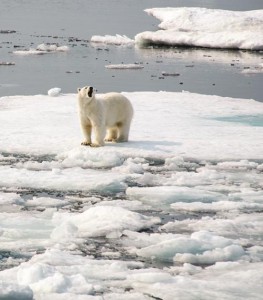 Guests choose Adventure Canada year after year because they value the company's unmatched expertise, local connections and creative leadership in the Canadian Arctic. For example, on all Arctic programs, there are Nunavut, Nunavik, and Greenlandic onboard staff—in addition to 'on-ice' Inuit cultural ambassadors—who possess an intimate knowledge of remote northern areas and an enthusiasm to share it with guests.
"Our longstanding relationships in the north are what makes us stronger," said Swan. "We work closely with local communities, culturalists and all levels of government to interpret and enhance the Adventure Canada experience for everyone involved, from supporting community development and wildlife preservation to organizing our annual  'ship vs. community' soccer match in Mittimatalik."
In 1996, Adventure Canada established the Discovery Fund to strengthen sustainable initiatives and community projects in the regions they travel, including Nunavut. The fund directly assists local and national organizations involved with social and economic community development along with environmental preservation. In Nunavut, Adventure Canada and the Discovery Fund have been active supports of the following key organizations: Project North, Unikkausivut film project, National Inuit Youth Council, and the Royal Canadian Geographical Society, among many others.
The company successfully maintains its family‐run small business ethic while creatively expanding its roster of destinations and community visits. 2015 Canadian Arctic programs include Heart of the Arctic from July 17 to 29, 2015; Arctic Explorer from August 9 to 20; Into the Northwest Passage from August 20 to September 5; and Out of the Northwest Passage from September 5 to 21.
Contributing members are responsible for the accuracy of content contributed to the Member News section of AdventureTravelNews.