Brooke Garnett Recognized as Top Travel Advisor for Adventure Travel and Luxury Travel in Australia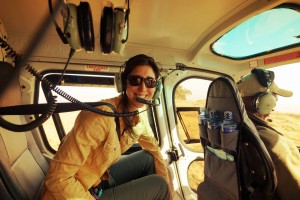 Travel + Leisure names Absolute Travel's Brooke Garnett to their highly competitive "A-List" for adventure travel and luxury travel in Australia for the second year in a row; she is one of 133 travel advisers named to the elite list noted by the highly acclaimed magazine as "the most informed and well connected in the travel industry." Garnett is the Director of Sales for Absolute Travel, the New York and Cape Town-based high-end travel company who won Travel + Leisure's #1 World's Best Tour Operator in 2013.
Known for planning customized, high-energy trips based on her first-hand recommendations, Garnett is always expanding her own experiences around the globe. Since receiving the A-List award a year ago, Garnett's enviable adventures haven't slowed. Although her travels continue to lead her to the far reaches from Botswana to Brazil, a pivotal trip to Montana's American Prairie Reserve turned her attention closer to home—her first "local" work trip after nine years as a luxury travel specialist. The goal of the project is to assemble the largest wildlife reserve in the lower 48 states, as it was when Lewis & Clark discovered it centuries ago. Throughout her trip she couldn't help but visualize returning to "American Prairie Reserve's Kestrel Camp as an old woman and witnessing the natural revitalization of the bison, prairie dogs, and other creatures who make their home there." The experience left her with a sense of hope for the world's habitats and the regrowth of wilderness that future travelers will have the opportunity to enjoy. As the American Prairie Reserve works to restore acres of prairie to the rich ecosystem Lewis & Clarke once observed, Garnett says she "can't wait to share this treasure with clients."
A surprise winter trip with her mother to Kenya and Tanzania took her from America's Serengeti to Africa's. The trip was punctuated with a stay at the renowned chimpanzee conservation lodge, Greystoke Mahale. Here she met Big Bird, a rehabilitated Great White Pelican, who has taken-up residence after washing up on Greystoke Mahale's shores after a major storm. Together, Garnett and Big Bird created the first pelican-eye-view GoPro video, which has since gone viral. The video features Big Bird re-learning to fly and providing a winged tour over Lake Tanganyika and the Mahale Mountains. The video is now part of Absolute Travel's Click for Conservation campaign with close to 4 million views.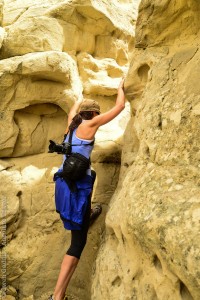 Of the video, Garnett says, "I love this pelican because he captures the main ingredients of an Absolute Travel trip: He sees a remote destination from a unique perspective, and relaxes at one of world's best properties at the end of the day." The video speaks to the spirit of travel Garnett and her client's seek—an essence of the unusual, the unique, and the truly memorable that run through all of Garnett and Absolute Travel's trips. "We travel differently," she says.
For Garnett and many of her clients, part of "traveling differently" includes giving back to the places she loves. Currently Garnett is in the throes of marathon training as she prepares to run in the Maasai Wilderness Conservation Trust fundraising marathon. Garnett has mobilized eight Absolute Travel staff members to join her. They plan to raise more than $40,000.
Garnett understands what creates a truly memorable travel experience and ensures that each trip she plans is customized to her individual clients and their destination of choice—there are no set departures and no packaged tours. As Amy Farley, Travel + Leisure News Editor and "Trip Doctor" columnist, said about those on the 2014 A-List, "There's a reason we use the term advisor to describe the members of our 2014 A-List. These destination experts offer much more than booking services. They offer insider insights, unparalleled access, the ability to create a seamless itinerary, and value."
Travel + Leisure announced the list on August 13 from their New York offices. The exclusive list of 133 advisors included 20 newcomers. The full list will be featured in Travel + Leisure's September issue, available on newsstands August 22nd and online now.
Contributing members are responsible for the accuracy of content contributed to the Member News section of AdventureTravelNews.