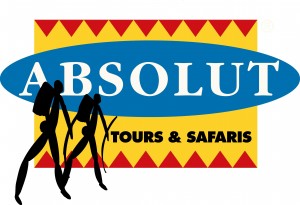 Absolut Tours & Safaris is a premium in-bound safari tour operator, with offices in South Africa, Namibia and Botswana. Absolut Tours & Safaris was established in 1991 and boasts more than two decades of Safari tourism experience with tours that visit 6 different Southern African countries including South Africa, Namibia, Botswana, Zimbabwe and Tanzania and Mozambique.
We pride ourselves on an exceptionally high standard of quality tours, using only the most qualified and experienced tour guides along with terrain-adapted vehicles and trucks to ensure that our guests experience an African adventure they will never forget, while still being allowed to enjoy holiday luxuries and comforts.
Naturally safety is a principle priority and we ensure that all vehicles are regularly serviced and maintained at the highest possible caliber; but also that our guides are sufficiently prepared and trained in areas of wildlife and environment knowledge, safety and guest relations. Our guides are also multi-lingual, fluent in German and English with others often knowing an extra native African language.
We offer a variety of tours, which include: active tours, soft adventure, hiking tours, camping tours, bicycle tours and motorbike tours – something to suit everyone's needs! We accommodate all tastes – whether for the intrepid adventurer or the comfort-seeking vacationer: Absolut Tours & Safaris offers only the best in group safari experiences.
Highlights of our safaris include anything from the mighty Victoria Falls or the Zimbabwean ruins, to the crystalline waters of Valenculous or the abundance of wildlife to be found at the Etosha National Park of Namibia. The true adventurer will find his safari desires beyond satiated on any one of our tour options.
Let us show you how to Experience Africa – The Absolut Way!
Click here to connect with Absolut Tours & Safaris on ATTA's member online community, The HUB.