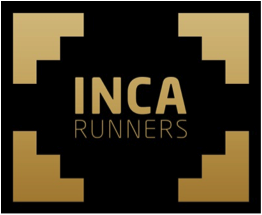 Rogers, AR – In 2010 he achieved his dream of becoming the first Peruvian to represent his country in a Winter Olympic Games, one year later, Roberto Carcelen achieves another one, but this time he will share it with others.  Starting April 2011, outdoor lovers and endurance athletes of all levels will have a unique and new way to explore and discover Peru and Machu Picchu through Inca Runners.  Inca Runners offers all-inclusive running and hiking tours on the Inca Trail and surroundings in Cusco, Peru.
Inca Runners has its origins in 2003, when inspired by the mythical Chasqui runners (messengers of the Inca Empire), Roberto decided to live in the Andes, running and hiking on the Inca Trail for several months, "The experience of being on top of the Andes, close to the skies, surrounded by this amazing natural beauty and culture gave me the sensation of fulfillment and made me feel compelled to share with others what was shared with me earlier", Carcelen says.  Inca Runners was born shortly after.
In 2010, Roberto and long time friend and running enthusiast Hugo Mendez decided to partner together.  "I'm very excited about this new milestone for Inca Runners, we not only want to offer our clients with the ultimate adventure experience in the Andes but also want them to truly immerse in the Inca culture", Mendez says.  "Our tours are a great option for people who want to have a more active and challenging yet-fun way to do the Inca Trail, just ask Roberto, as he used these trails as a key part on his training to represent us in the Vancouver Games last year, we are so proud of him!" Mendez adds.   "But Inca Runners", Carcelen says, "is equally great for hikers too, at the end we want everybody to have a once in a lifetime experience.  All levels are welcome!"
Both Hugo and Roberto are excited about Inca Runners relaunch, "we have a new image, new website, have great tour options for this year and are working on many more surprises!" Mendez says.
For more information, please visit www.incarunners.com , email: [email protected] or call toll free (888)-581-1150
Contributing members are responsible for the accuracy of content contributed to the Member News section of AdventureTravelNews.