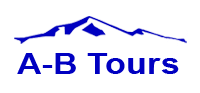 'A-B Tours', Ltd is a privately owned tour-operator with headquarters in Irkutsk. We are located near Lake Baikal, which is situated in the eastern part of Siberia, Russia. Our company was officially founded in 2005; however the core staff of our company has been active in adventure tourism ever since the mid 1980s.
A-B Tours Ltd is included on the list of officially recognized tour-operators of Russia. It means that we enjoy a number of specific advantages, including:
All our business is insured by one of the largest insurance companies in Russia;
We have a personal references in the Ministry of Foreign Affairs of Russia, which allows us to provide you with a full set of Russian visa support documents;
The tours we offer are approved and certified by the State.
We were the first to offer rafting trips in the larger Lake Baikal area on a commercial basis, at the same time introducing our clients to the fundamentals of eco-tourism. We love creating new tours, running them with ecological and sustainable principles, and always providing fascinating educational experiences. One of our goals is to find environmentally-friendly ways to introduce our guests to the unique natural surroundings of Lake Baikal. We also strive to introduce our clients to the hospitality and friendliness of local Siberians.
Today, 'A-B Tours' Ltd. offers a great variety of adventures: we enjoy taking our tourists climbing on mountain tracks with backpacks, or rafting down rivers, or skiing, horseback-riding or even dog-sledding. The immense water body of Lake Baikal, its unique landscape and mild climate, enables us to promote outdoor activities all the year round, without prejudice to the lake's fragile eco-system.
If you are perfectly comfortable with a night in a tent, if you are not afraid of getting your feet a little bit wet, and are eager to eat food by a campfire, then you will have a lot to choose from with us. And if our group-travel dates don't suit your schedule? Or perhaps you might want greater independence? Or maybe you are not fully content with the route on our itinerary? Just contact us, and we will always be ready to develop an individual tour especially for you.
Most of our programs are designed first of all for beginners, or people not versed in outdoors tourism. However, we've been recommended by some well-known travelers from UK, Canada, Switzerland, and the Czech Republic, as a reliable operator in assisting survival expeditions and race competitions on the lake's frozen expanses. All transportation, visa-registration, route logistics, weather forecasts, maps, fuel supplies, insurance – we'll help you with all that and save you from a lot of trouble, both bureaucratic and environmental.
Our additional services include easy guided tours of Irkutsk and other towns around lake Baikal, including Olkhon Island, historic Listvyanka, etc; for these simpler tours we can also provide visa support, all transfers, excursions and ticketing services, plus comfortable accommodations in hotels, homestays, or local bed & breakfasts.