The Adventure Tourism Research Association is pleased to offer an extended call for papers for the 2014 International Adventure Conference, and announce the following keynote speakers for the conference:
Also, the world famous mountaineer, Doug Scott – noted for the first ascent of the south-west face of Everest – will be the conference's after-dinner speaker.
The theme chairs will be:
Slow Adventure and 'Friluftsliv': Dr Peter Varley, University of the Highlands and Islands, Scotland
Adventure Tourism Marketing, Entrepreneurship and Sustainability: Professor Carlo Aall, Western Norway Research Institute
Adventure Tourism Histories: Dr Ulrike Spring, Sogn og Fjordane University College, Norway
Philosophical Perspectives: Dr Paul Beedie, University of Bedfordshire, England Adventure Tourism Experiences: Dr Carl Cater, University of Aberystwyth, Wales
Conference Themes
We are now inviting paper and poster presentations, as well as volunteers to convene a session under one or more of the following themes: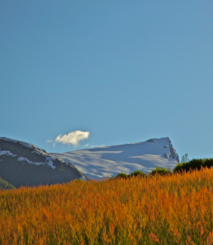 'Slow Adventure' and 'Friluftsliv'
The forager's menu
Ways of living outdoors
Considering friluftsliv through a tourism lens
Learning and leadership in friluftsliv
Celebrating natural capital
Protecting, enhancing and using remote places and spaces
Adventure Tourism Marketing, Entrepreneurship and Sustainability
Marketing experiences in the great outdoors
Working with media and journalists during outdoor experiences
Creating and branding adventures
Adventure destination development
Sustainable adventure tourism destinations and the cruise industry
Adventure tourism and outdoor recreation as driver of rural development
Adventure tourism, sustainability and profitability
Cooperation between small scale nature-based adventure tourism companies and larger tourism companies for increased profitability
Adventure Tourism Histories
Wild places now and then and the origin of adventure tourism
The roots of polar region tourism
Philosophical Perspectives
Outdoor life and the urban condition, and places in-between
Adventure and postmodernity
Philosophies of being outdoors: dwelling and being
Natural time, industrial time
The contradictions of sustainable tourism
The outdoors as a learning space
Adventure Tourism Experiences
Adventure responsibilities
Storytelling
Serious leisure
Supporting adventure experience – transportation and infrastructure
Mechanized adventures
Polar adventure tourism
Moving across land and sea – the journeys of adventure
Urban adventure
Professionalization of the outdoor tourism sector
Future prospects of adventure tourism in the face of climate change
Adventurous and adventuring bodies
The commercialization of outdoor recreation: leisure as a source of tourism innovation
The organizers will also be happy to consider other papers in the adventure field that don't necessarily fit any of the above themes.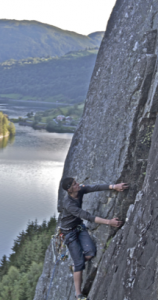 The 2014 Adventure Conference
This year's conference will take place in Sogndal in Western Norway and is organized in cooperation between Western Norway Research Institute, Bratt Moro As, Sogn og Fjordane University College, Sogndal, in association with the Centre for Recreation and Tourism Research, West Highland College UHI, Scotland, and the Adventure Tourism Research Association.
Sogndal is situated in the innermost part of the world longest fjord – the Sognefjord. In the immediate vicinity are landscapes that the renowned National Geographic Traveller magazine in 2009 voted to be the best preserved attraction on UNESCO's World Heritage List. The region also offers one of Norway highest and wildest mountains, Hurrungane, in Jotunheimen National Park, as well as mainland Europe's largest ice cap: the Jostedalsbreen glacier. Furthermore, the region is known for its cultural landscape populated with still-active, small-scale farms. The regional hub Sogndal is a small town where education and nature- based tourism are cornerstones for the community.
Adventure Tourism Research Association
The relationships and consensus built during the first two conferences have directly led to the creation of the Adventure Tourism Research Association (ATRA), a membership organization which aims to assemble an academic community around these core areas of interest, broad network of leading academics worldwide, forge new writing partnerships, create a peer-reviewed academic journal on adventure tourism and organize this annual conference. The conference fee this year will include a year's membership of ATRA. In 2014 ATRA will also launch its own journal.