On the lower stretches of the Rio Negro, the huge brown river that joins the Amazon at Manaus, on the banks of its tree-lined creeks and tributaries—and nowhere else—grows a rare night-flowering cactus. This species is known to science as Selenicereus wittii, and to the lay world as flor da lua, or the Amazon moonflower. The moonflower is a scarlet and green epiphyte that roots itself on the trunks of trees in the flooded forest, the várzea. Each bud blooms only once, at dusk, sometime between April and June, a fist-sized, sweet-scented whorl of slender white petals. By dawn the next day it closes again, never to reopen. Infrequently recorded by botanists, the moonflower was born to blush unseen. Until Vanessa tracked it down for almost four years, to design a trip for a group of nature lovers coming from England.
Vanessa Marino is a travel wizard in the rainforest. Her rendezvous with Pico da Neblina in February 2020, an extraordinary mountain range located in one of the most preserved and beautiful regions of the Brazilian Amazon within the Yanomami Indigenous Territory and home to Brazil's highest peaks, was the climax of almost two decades spent organizing logistics for nature lovers visiting the Amazon rainforest. This expedition is part of the newest itinerary to be launched by her in 2022. Now she is ready for another challenge—the El Dourado Expedition, the highest waterfall in Brazil.
"One thing that I've learned, once I got into the tourism industry, I really have to be confident, I have to know my own worth after acquiring a lot of knowledge living in the middle of the Amazon. I'm in a rainforest for a reason, my purpose, and thoughts matter," she says. In her expeditions, the acceleration of environmental destruction in the Amazon today gives Vanessa's work an additional, tragic significance as extraordinary trees and animals are threatened with extinction, doomed to become just memories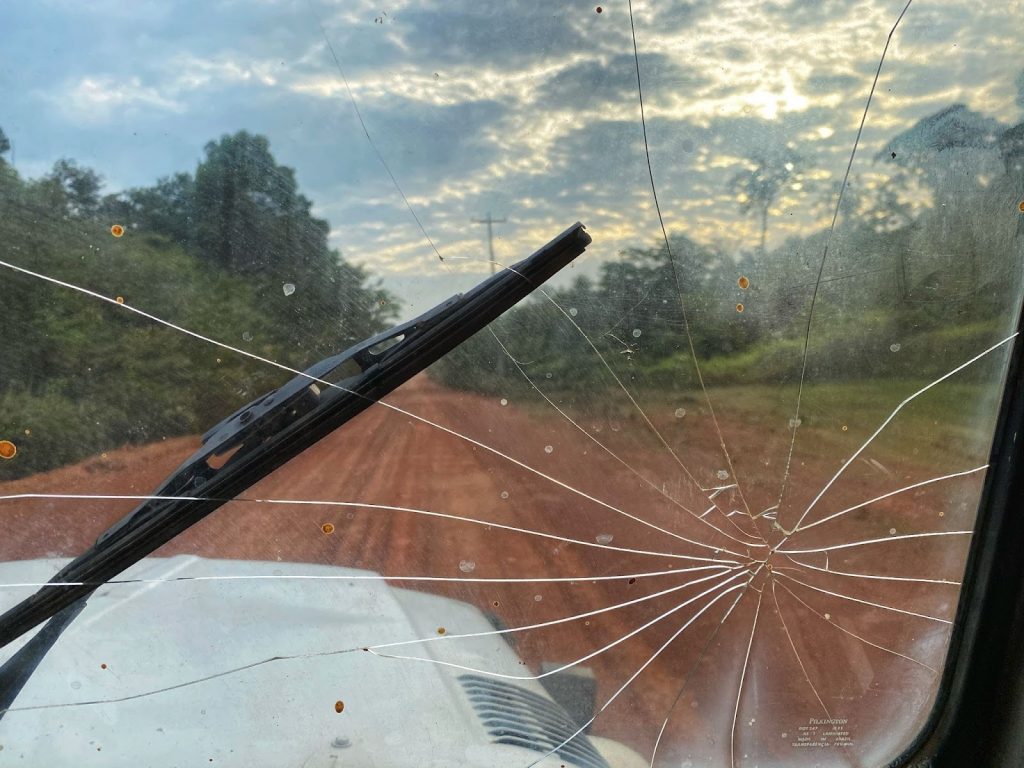 Vanessa is in her element when she is off-road in a 4×4 Toyota, hiking or on the river, floating slowly through dark, petal-strewn creeks in the flooded forest with Indigenous People on Upper Rio Negro. Her life is not without dangers like malaria, hepatitis, gold miners, snakes, and scorpions. Still, she believes life is safer in the jungle than in the city these days.
Vanessa says "focus and flexibility" are two key components that help her remain successful in the tourism industry. "Focus on what you're interested in and what you're good at. Continue to sharpen and refine your skills but also, be flexible when navigating those unfamiliar unforeseen opportunities that may arise."
Her dream started as a company named Tropical Tree Climbing, which first opened its doors in 2006. Recognized as one of seven offbeat adventures from around the world in National Geographic Travel, Tropical Tree Climbing, offers an insight into the world of a family for whom nature conservation is a way of life. Now, Vanessa Marino—the owner of Amazon Emotions—is a passionate conservationist with over 23 years of combined experience in the conservation and tourism industries. With her three kids, Vanessa rebranded Tropical Tree Climbing as Amazon Emotions, hence the current celebration of 14 years of sustainability, adventure, and passion for exploring. Now, Vanessa incorporates community-based tourism as a key component of her journeys to Indigenous communities. This supports managing the impacts and the benefits of this tourism by strengthening communities' self-governance, finding economic alternatives, and embracing traditional ways of life in the process.
Vanessa's work has featured regularly in international television documentaries and magazines. She is also a public speaker who is passionately dedicated to wildlife conservation; community-based tourism; transformational travel; and dealing with the important issue of how travel has the power to protect nature, benefit communities, and preserve cultural heritage—principles she views not only as her goal but our responsibility.
The Amazon Emotions office is located in 667 acres of virgin forest in Presidente Figueiredo, known on the Brazilian Amazon as the Land of Waterfalls. This area is home to the most beautiful waterfalls near Manaus and the birdwatching spot for viewing the Galo-da-Serra (Guianan cock-of-the-rock). Amazon Emotions will be offering itineraries across the Amazon region.
About Vanessa Marino:
Vanessa was born and grew up in Venezuela, studied graphic design in the Faculty of Fine Arts of the University of Caracas, and came to Brazil in 1998, after having travelled for two years with a group of artists and environmental educators all the way from Mexico to Tierra del Fuego by bus.
She first visited the Amazon rainforest at 19 years old and participated in several photographic expeditions, one of them following an harpy eagle's nest in the Jauaperi River, where she was totally fascinated by the local people, wildlife, and lifestyle. After this, in 2000 she put down her Amazonian roots in the rainforest of Presidente Figueiredo, building the family's residence and Vanessa focused on her bespoke tourism business Amazon Emotions.
Contributing members are responsible for the accuracy of content contributed to the Member News section of AdventureTravelNews.