Travel & Tourism businesses pursuing the highest ethical standards asked to step forward as a catalyst to inspire others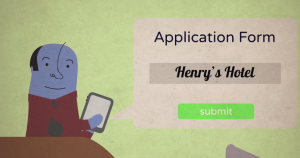 The Travel & Tourism industry needs to put sustainability at the forefront of everything it does and businesses need to lead by example. That is the message from David Scowsill, CEO & President of the World Travel & Tourism Council (WTTC), who is asking leading sustainable tourism businesses to play their part in ensuring that the industry's ethics are raised to the highest order.
WTTC is launching its 2015 Tourism for Tomorrow Awards programme today and is calling for applications from all Travel & Tourism companies, who are setting the sustainability benchmark in their field. As Mr Scowsill explains, the purpose of the Awards is to be an inspiration to others and to educate governments and travel & tourism businesses about how to improve the sustainability of the Industry; "We were one of the first industries to take our responsibilities seriously with regard to sustainability. We know that we have a responsibility for the millions of travellers each year and for the careful preservation of resources and protection of the planet. We also know that we have a responsibility to provide millions of quality jobs to people, who are seeking fulfilment and quality of life through employment. It is important that we learn best practice from each other and that we ensure governments are aware of our achievements".

Mr Scowsill continues; "Tourism can be a threat to communities when it is not carefully planned and managed. It is essential that our standards of ethics and sustainability are of the highest order. The WTTC Tourism for Tomorrow Awards showcase the leaders of sustainable practices today. These inspiring individuals, businesses and organisations follow a path, which other companies need to emulate and follow".
Fiona Jeffery OBE, former Chairman of World Travel Market (WTM) and Chairman and founder of the international water aid charity Just a Drop, is the new Chair of the Awards. She says the Awards recognise best practice worldwide; "We want to hear from outstanding applicants, who are maximising social and economic benefits for local people, reducing negative impacts to the environment and supporting the protection of cultural and natural heritage in destinations, wherever they operate". This year our aim is to make sure we better engage our award winners in the sharing best practice across the international tourism industry so we improve overall impact award have at practical level for both industry, travellers, destinations and local communities.
The awards involve a three-step application process. This year, a lead judge, Professor Graham Miller, has been appointed to oversee it. Professor Miller holds a chair in sustainability in business at the University of Surrey in the UK and is head of the School of Hospitality and Tourism Management. He says that it is vital that the judging mechanism is rigorous; "Independent sustainable tourism experts conduct on-site inspections of all finalists. The judges are international specialists in their field from all corners of the world and come from different backgrounds; hotels, tour operators and governments. The rigour and transparency of the judging process ensures that the Awards truly are the global best practice benchmark".
In the eleventh year under WTTC stewardship, the Awards have six award categories:
Community Award – recognises organisations committed to sustainable tourism leadership in local community development, empowerment and cultural heritage
Destination Award – recognises destinations which show commitment to supporting and delivering sustainable tourism best practices
Environment Award – recognises organisations achieving environmental best practice through biodiversity conservation, protection of natural habitats, addressing climate change, and green operations
Innovation Award – recognises innovative solutions to overcoming the challenges faced by Travel & Tourism in implementing sustainability in practice
People Award – recognises organisations dedicated to the development of capacity building, training and education to build a skilled tourism workforce for the future
Sustainable Business Award – recognises large tourism businesses which successfully integrate sustainable tourism best practices into their planning and operations
Award applicants can submit an application online via http://wttc.org/tourism-for-tomorrow-awards/apply/ Entries open today and the closing date is 14 November 2014.
Finalists and winners receive complimentary flights and accommodation and will be recognised during a gala Awards ceremony which will take place as part of the WTTC Global Summit in Madrid, Spain on 15-16 April 2015. Finalists and winners get to meet the Travel & Tourism industry's top Chief Executives, leading journalists, renowned experts and government officials attending the Summit.
In 2014, the award winners were Community Award Winner: Arviat Community Ecotourism, Canada; Destination Award  Winner: Temes – Costa Navarino Greece; Environment Award Winner Jetwing Vil Uyana, Sri Lanka; Environment Award Winner: Jetwing Vil Uyana, Sri Lanka; Sustainable Business Award Winner: Asilia Africa, Tanzania;  Greece; People Award Winner: Lao National Institute of Tourism and Hospitality, Laos and Innovation Award Winner; Ecosphere, India.
Contributing members are responsible for the accuracy of content contributed to the Member News section of AdventureTravelNews.