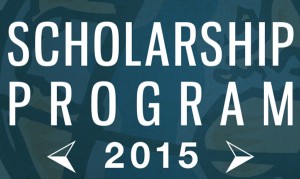 The Adventure Travel Trade Association (ATTA, www.adventuretravel.biz) and the legal office of Rome McGuigan, P.C., adventure travel legal specialists, offer an annual Tour Operator Scholarship program for the Adventure Travel World Summit (ATWS). We provide financial support to three early-stage adventure tourism enterprises who we think will foster innovative and meaningful growth of the adventure travel industry.
We are pleased to congratulate and announce the three winners who will attend the 2015 ATWS in Chile in October. The winning tour operators are: Grand Asian Journeys (United States), Project Cordillera (United Kingdom) and Sierra Rios (United States). These operators proved to the selection committee that their companies have potential for positive impact on local cultural and natural resources, a high level of professional ethics and practices and a plan to use the ATWS experience to build long-term and lasting success.
"The opportunity to attend the ATWS is a dream come true," says Pam Perry from Grand Asian Journeys. "Since our founding in 2010, we have been attending ATTA local events and networking with ATTA members. We have been so impressed by the quality of the programming and the knowledge gained, that we finally bit the proverbial bullet and joined the club despite it being a major expense for us. We've not been disappointed! The relationships we've gained and the information we've learned is invaluable."
This year's selection committee included Urs Eberhard of Switzerland Tourism, Malia Asfour of Jordan Tourism Board, Kurt Kutay of Wildland Adventures, Jeff Ment of Rome McGuigan and ATTA Vice President for Marketing & Communications Casey Hanisko.
"This represents a great moment in our journey, and we are thrilled to look forward to a bright future as ATTA members," says Sam Williams with Project Cordillera. "Adventure with sustainability is what we're all about, so it is more than fitting that we are now ATTA members."
The 2015 ATWS will be held October 5 – 9 in Puerto Varas, Chile, bringing together over 650 delegates from across the global adventure travel industry. Tour Operator Scholarship winners receive a ticket to the ATWS ($1,150 USD value), $1,500 travel stipend for airfare to Chile, and a complimentary membership to the ATTA for one year ($600 USD value).