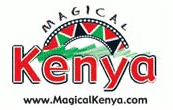 On September 27, 2013, the U.S. State Department issued an updated travel warning to Kenya.
The Kenya Tourism Board would like to clarify the current situation on ground for tourists planning travel to Kenya. The below provides detailed information on Kenya's state of affairs along with information on current security measures set in place for travelers visiting the region:
Despite the challenging incident that occurred at Westgate Mall, normal tourism activities are taking place across the country and the security and comfort of all travelers to Kenya remains a top priority.
Since the incident, the government has heightened security operations across Kenya and is doing everything possible to ensure the safety of its citizens and visitors.
Aggressive investigations have been launched to apprehend those responsible and a number of suspects have been taken into custody.
Major tourism destinations across the country remain unaffected, peaceful and safe.
Westgate Mall, where the incident took place, is far from Nairobi airport and is not located near any major tourist attractions. Additionally, most travelers transit through Nairobi and then head to other areas of Kenya for their safari experiences.
All other areas, including the bush camps and lodges, remain safe and secure.
KTB-US is continuing with our marketing activities as planned and together with the dedicated support of the U.S. travel trade, we are confident that Kenya will continue to show its resilience during this time.
Tourists wishing to gain more information about security measures in and around Kenya are urged to call Kenya Tourism Federation Safety and Communication Center, which handles the tourism safety and management within the whole of Kenya. Their 24-hour hotline can be accessed at either of the following numbers: +254-313011, +254-020-313010, +254-020-316849, +254-020-340148.
The Kenya Tourism Board continues to provide travelers with information and updates regarding tourism operations in Kenya, and to guarantee traveler safety.
For more information on security measures or on traveling to Kenya, you may also contact the Kenya Tourism Board at  [email protected] or (646) 366-8162 / (310) 649-7718 to answer any questions or concerns.
Contributing members are responsible for the accuracy of content contributed to the Member News section of AdventureTravelNews.