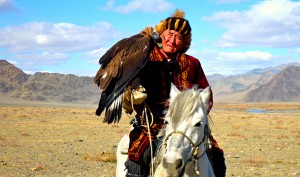 Travel Buddies is a reliable tour operator by and for adventurous people offering a range of tour types for every interest. Most of our tours comprise a mix of adventure, culture, wildlife and sightseeing, and an overall diverse experience, but we also offer a range of specialized adventure tours for those who want to focus on a particular activity. Specialized adventure tour types include, walking, trekking, active, cultural discovery, religious vacations, family adventures and more.
Apart from group tours, we are also flexible and able to customize private tours to suit your personal requirements and interests. The experiences vary, and examples are visiting local yurt-craftsman and learning to play a traditional musical instrument (for instance horse-head fiddle called Morin Khuur) and Khuumii (throat singing), taking a part in extra events – Shamanic and Buddhist, glimpsing Ger district of sub-urban life and many more…
Wilderness experiences, challenges, dynamic adventures and slow down times are calling you to Mongolia!
MISSION STATEMENT:  We make authentic and exotic adventure travel by and for adventurous people in a responsible and caring manner.
Primary markets:
USA
Australia
English speaking countries from Europe
We are looking for viable, solid and trustworthy partnerships from the ATTA community and also aim to exchange industry news and tips. Partnering with us ensures a long-standing relationship, unique travel offers, effective communication and support for sustainability.