Guest post by Megan Epler Wood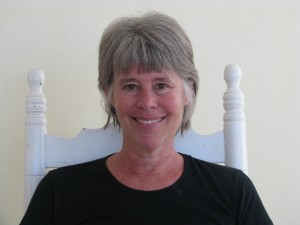 A battle to curb the impacts of aviation on our global climate was won on December 21, 2011.  On that day, the European Union's highest court rejected all legal efforts to omit a group of American airlines from the emissions trading scheme in European air space.  This decision should be supported by environmentally concerned travelers and the travel industry worldwide.
The international travel and tourism industry has done a great deal in the last 20 years to promote more sustainable practices and better environmental management.  But few initiatives have significantly lowered the industry's contribution to the growing climate crisis.  There are effective ways to get this problem under control, and most of them have to do with aviation.
Total tourist trips are anticipated to grow by 180% in the next 30 years and distances traveled are predicted to double.   With business as usual, aviation may grow faster than any other source green house gas emissions worldwide.
The global, international aviation industry presently accounts for 3% of carbon emissions worldwide and is rising fast.  With all known approaches, including improving efficiency, emissions will be up 175% in the next 20 years particularly because of the ever increasing number of long haul flights.
As of January 1, 2012 all emissions from domestic and international flights that arrive or depart from an EU airport are covered by the EU Emissions Trading System.   This cap and trade program began in 2005.  Until this year aviation has been exempt.  Airlines will now receive tradeable allowances to enter this system, cap their emissions and begin to responsibly lower their impact and come into compliance by the end of 2013.
All of Europe's airlines have agreed to work within the cap and trade system.  But here's the rub, the EU is requiring that all airlines landing in Euro airports must also use the cap and trade system.  If all airlines comply, this could reduce aviation emissions from growing 175% to just 75%.  This is the most effective strategy on the horizon to curb the climate impacts of international travel.
Several airlines and their trade associations tried to stop the regulation and lost.  Right before the December 21st EU court decision, Hillary Clinton urged the EU foreign policy chief to reverse the policy or face action from Washington.   The EU has responded that they have implemented this after years of discussion and cannot exempt the U.S. due to political pressure.
Charges to the airlines for 2012-2013 are likely to be very low because the system slowly lowers the cap over time and allows almost pain free compliance in the first 2 years.  After this, estimates on the cost per passenger vary, but it is agreed the airlines will pass through carbon costs to their customers.  Because there are no loopholes, there will be no competitive advantages between airlines.   And all airlines will benefit financially from lowering their emissions– a terrific incentive.
It makes sense for those who support environmental tourism, responsible tourism and all forms of sustainable travel to ask the US Congress not to oppose this EU initiative.  And there is every reason for responsible tourism providers to ask the airlines they work with to support the system, not fight it in Washington.
It is difficult to celebrate the role travel plays in making our planet a better place, without taking definitive steps on the problem of climate change.  There is one really good initiative on the table to limit the environmental impacts of travel, and that is the EU carbon trading initiative.  It is legal, it is responsible and it asks all industry members to respond on the same playing field.   It lowers carbon impacts more than any other initiative proposed.  It is time for responsible travel advocates to get behind this important new law.
Megan Epler Wood is the Founder of The International Ecotourism Society.  She is presently the Co-Executive Director of the Planeterra Foundation and teaches Environmental Management of International Tourism Development in the Graduate Program in Sustainability and Environmental Management Program at Harvard Extension School.