While 90% of tours are still booked offline, online marketplace TourRadar partners with Endeit Capital to focus on making new waves in the touring industry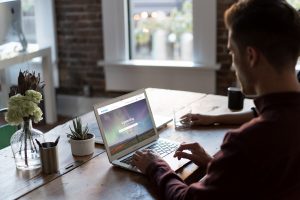 TourRadar, the leading multi-day tour marketplace, has closed its Series B round securing $10 million USD from new lead investor Endeit Capital and existing investors Cherry Ventures and Hoxton Ventures. Launched in 2010, TourRadar pioneered the transformation to digitize the touring industry, allowing travellers to compare and book multi-day tours online for the first time.
"Our focus on technology and customer experience has really made us stand out in the industry," said Travis Pittman, CEO & co-founder at TourRadar. "Endeit Capital's expertise in scaling consumer brands will propel TourRadar to new heights and we're beyond excited for the journey ahead. With this investment, we're one step closer to our vision of connecting people to life-enriching travel experiences."
With the Series B investment, TourRadar is focusing on finding world-class talent across the globe, aiming to double their headcount. Their current goal is to "find great people for specific roles in order to perfect each piece of the business making the future efficient, creative and always focused on the traveller," said Pittman.
On top of scaling the team, TourRadar is planning to increase their performance marketing channels along with building up their brand awareness through video and content partnerships. These pieces of content will highlight the unique experiences that you can have while on a multi-day group tour.
"To date, travellers haven't been able to easily find and book multi-day tours online. TourRadar offers a genuine, innovative solution for the next generation of travellers and tour suppliers in an efficient, trusted and user-friendly platform," said Martijn Hamann, Partner at Endeit Capital. "Its proprietary booking and marketing technology in the large $50 billion touring market is ready to further scale online. We are delighted to be supporting the founders and their excellent team, bringing our experience of building international brands in marketing technology and e-commerce companies."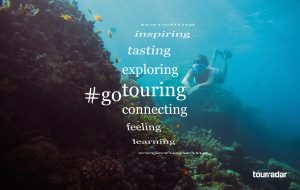 TourRadar was the first online marketplace for the touring industry and is committed to offering travellers the easiest, most trustworthy way of booking multi-day tours at the click of a button. Pittman also says that the next steps in technological innovation will "provide travellers with an improved user experience across all devices via inspirational, highly personalized travel content."
"TourRadar shines in our portfolio," said Hussein Kanji, founding partner of Hoxton Ventures. "There is a large market opportunity to help tour operators offer their unique experiences and bring them customers across the world. We're excited to help Travis and his team continue building a leading company in a market that has waited too long to go online."
Working with over 500 tour operators, TourRadar has always been a massive supporter of all companies, large or small, to ensure they're recognized on a global scale.
"TourRadar is operating in an extremely fragmented supply market with a very low technology standard," said Daniel Glasner, founding partner at Cherry Ventures. "Not only has TourRadar acquired the best suppliers across the globe in the most attractive destinations, its unique technology allows TourRadar to connect its suppliers' inventory to its marketplace and provide TourRadar's customers with the convenience of real-time booking."
Contributing members are responsible for the accuracy of content contributed to the Member News section of AdventureTravelNews.