For the first time we, Europe's only indigenous people launch our own tourism organization and quality label for tourism based on sustainability and ethics. That is why we are here at the ATTA summit. We feel this is where we belong in the tourism world.We have seen how economic interests are using our culture, lifestyle and heritage to sell tourism, souvenirs and handicraft with little return to the Sámi people in Sweden, Norway, Finland and Russia. We are now launching VisitSápmi to gain control over tourism and steer it towards sustainability and benefit for the indigenous communities of the Sámi. We will do this by:
Establishing a quality label for Sami service providers – Sápmi Experience.
Developing tourism management plans together with Sámi communities.
Providing product development and marketing aid for Sámi tourism companies.
Sustainability is in our DNA. It makes survival possible in our harsh arctic climate. The Sápmi Experience quality label bases its approach to sustainability on a holistic approach adapted from traditional Sami ways. Approved companies must clearly document their sustainability policy ensuring it is in harmony with ancient values and customs. Environment, community consensus and good financial housekeeping are all part of a complex holistic approach to cultural survival.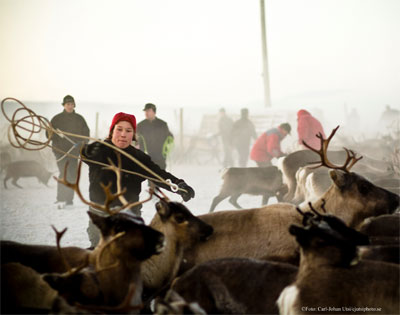 If you want to know more we are at the ATTA summit:
Lennart Pittja, VisitSápmi: 0046 70 688 15 77
Jerker Bexelius, VisitSápmi: 0046 70 606 08 62