The Criteria to Describe the Minimum Standards That a Destination Must Reach To Attain Social, Cultural, and Environmental Sustainability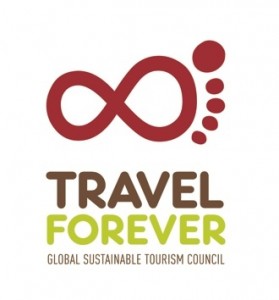 Washington, D.C. – Two new destinations have adopted the Global Sustainable Tourism Council's (GSTC) Criteria for Destinations; they are Botswana's Okavango Delta and Lanzarote, one of Spain's Canary Islands. They will be among the first places to test and provide feedback on the Destination Criteria, which complement the GSTC's existing Criteria for Hotels and Tour Operators.
The GSTC Criteria for Destinations describe the minimum standards that a destination must reach in order to move toward social, cultural, and environmental sustainability—maintaining the cultural and natural attractions that tourists come to see, while benefitting the local population.
These two destinations join four others that are already part of this pilot program: Fjord Norway; Jackson Hole, Grand Teton & Yellowstone National Parks; Mt. Huangshan, China; and St. Kitts & Nevis. All were chosen for their positive impact on the environment, their economic and social benefits to communities, and their education of visitors and residents, among other factors.
"I'm thrilled with how quickly destinations around the world are stepping up to implement our new Criteria for Destinations," said Erika Harms, Executive Director of the GSTC. "We look forward to receiving feedback on the process from Botswana and the Canary Islands."
Also keenly watching the early-adopter process is Jamie Sweeting, Vice President for Environmental Stewardship and Global Chief Environmental Officer at Royal Caribbean Cruises. In addition to helping sponsor the GSTC Destination Stewardship Working Group, the cruise company has provided financing to assist St. Kitts & Nevis in adopting the Criteria for Destinations. "Basseterre, St. Kitts is a popular port of call in the Caribbean," says Sweeting. "Our guests love the island's authentic history, colonial charm and abundant natural attractions. We are committed to promoting sound destination stewardship, and we applaud the efforts of St. Kitts & Nevis to keep their islands a green, sustainable destination. The GSTC criteria ensure that they are on the right path to do so."
Botswana's Okavango Delta region is one of Africa's premier wildlife destinations, famous for the enormous herds of elephants, buffalo and other animals that flock to this oasis within the Kalahari Desert each spring. Despite pressure from mining and farming interests, the area has been developed with a "low volume, high yield" model of ecotourism—fewer visitors, paying higher rates than those in other parts of Africa. This model has since been replicated elsewhere, leading to greater economic benefits with less environmental disturbance.
Lanzarote is the easternmost of the Canary Islands, just off the African coast but belonging to Spain. Of nearly 500 animal species found only on the Canary Islands, 97 are endemic to just Lanzarote. This great biological wealth, along with year-round sun, quaint fishing villages and lovely beaches, make the island a popular tourist destination. But Lanzarote has been careful about its tourism development. The island has been declared a UNESCO Biosphere Reserve, and more than 40% of its area is protected.
Sustainable tourism consultants have already commenced their visits to each of the early-adopter destinations to see the guidelines implemented, and to provide valuable feedback as the GSTC finalizes the Destination criteria.
The GSTC is collecting comments from the public on the criteria; input and suggestions can be made online via GSTC's website.
Destinations interested in becoming an early adopter of the new Criteria for Destinations are encouraged to contact the GSTC as soon as possible at [email protected].
Once the GSTC publishes its revised criteria, these early-adopter destinations will have the opportunity to apply for formal recognition that they operate in accordance with these universal principles of sustainable tourism.
Contributing members are responsible for the accuracy of content contributed to the Member News section of AdventureTravelNews.