Global Sustainability Experts to Converge on Washington, D.C. this September – Open Forum on September 26th is Free and Open to the Public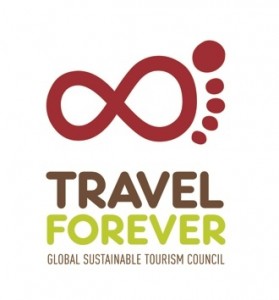 Washington, D.C. – The Global Sustainable Tourism Council (GSTC) will hold its Annual Meeting in Washington, D.C. from September 25-28, 2012. Combining the 30,000-foot view from the industry's preeminent experts and the grassroots vision of destinations working toward sustainability, the meeting is sure to provide strategic and practical takeaways for anyone interested in developing sustainable tourism initiatives that protect the world's natural and cultural resources.
The highlight of the four-day meeting will be the free Open Forum on Wednesday, September 26 at the Washington Hilton, with a keynote speech by Environmental Protection Agency administrator Lisa Jackson. Panelists including G Adventures founder Bruce Poon Tip and Hilton Worldwide president Paul Brown will discuss issues such as the economic impacts of sustainable destinations and how to market sustainability. All are welcome to attend free of charge. To ensure your spot, register now.
Capping off the Open Forum will be presentations from the Early Adopters of the GSTC's new Criteria for Destinations—six destinations, ranging from St. Kitts & Nevis to the Okavango Delta, that are endeavoring to follow the GSTC's comprehensive sustainability guidelines. Consultants have visited each of the locations this summer and will report on their findings, which will direct future implementation of sustainability criteria. Attendees will learn firsthand the challenges that each destination faces, as well as the opportunities they see in adopting the criteria.
The following day's workshops are open only to GSTC members, who include top decision-makers and innovators from all sectors of the tourism industry. Thursday's workshop topics will include social media marketing and adopting the Global Sustainable Tourism Criteria, as well as numerous opportunities to network with fellow GSTC members. Participants will have a chance to meet the experts, learn the language of the new Destination Criteria, and take away practical tips to better measure and market sustainability. There's still time to apply for membership and gain access to these worthwhile events.