Inspiring event will redefine what's possible in adaptive adventure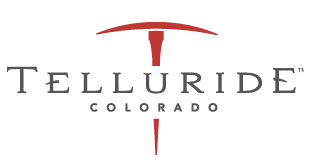 Telluride, CO. – No Barriers USA, a biennial gathering of modern day assistive technology pioneers, has selected the mountain town of Telluride, Colorado, to host its summer 2013 summit, which will take place August 8 – 11, 2013. The four-day outdoor event embraces the philosophy that the human spirit is powerful enough to surpass all barriers and boundaries.
Scientists, inventors, academics, practitioners and people hindered by physical limitations will join forces to challenge what is possible and collaborate on solutions to allow those who are challenged to achieve their wildest dreams. The 2013 No Barriers Summit is geared toward discovery and exploration and will combine hands-on clinics, product demonstrations, outdoor excursions, films, art, music, leadership exercises and symposia.
"We are proud to bring the No Barriers Summit to Telluride in 2013," said Erik Weihenmayer, No Barriers USA board member. "There are few mountain towns that can better represent everything the summit stands for: a sense of adventure, a commitment to innovation and a mutual belief in the power of community."
Past summits have allowed paraplegics to scale mountains and blind men to captain ship expeditions. Leading scientists and technologists have presented their latest developments in the fields of physical medicine and rehabilitation, and participants have learned more about accessible tourism and the latest in assistive devices such as neuroprostheses and artificial limbs.            
"Telluride Adaptive Sports Program is thrilled to assist in hosting the 2013 No Barriers Conference. We are excited to provide all of the recreational activities for the attendees, thus continuing to make the beautiful San Juan Mountains accessible to all.  It's the first time the Telluride community has taken on an event of this magnitude for so many individuals living with disabilities," said Courtney Stuecheli, executive director, Telluride Adaptive Sports. "Our board of directors, staff and volunteers are all very much looking forward to showing the participants all the amazing opportunities that we have to offer."
No Barriers USA's local non-profit partner, the Telluride Adaptive Sports Program (TASP), will assist in hosting the summit. TASP is committed to enriching the lives of people with disabilities by providing therapeutic recreational opportunities that develop life skills and encourage personal growth.
"Empowering individuals to better understand human potential is certainly an inspirational mission," said Michael Martelon, president and CEO of the Telluride Tourism Board. "We welcome No Barriers USA and their inspiration to Telluride, and look to provide the kind of setting that adds to that tenor."
The confidence to conquer a mountain will start at The 2013 No Barriers Summit. For more information please visit http://nobarriersusa.org/summit/.
Contributing members are responsible for the accuracy of content contributed to the Member News section of AdventureTravelNews.