A Message from Adventure Travel Conservation Fund (ATCF)
There are urgent needs in the places that we love and want to return to. With travel almost coming to a halt, many important jobs in the travel sector have lost funding. This includes wildlife reserves, conservation organizations, and on-the-ground rangers, who have all suffered massive economic hits. The reductions in available funding for these positions and organizations has subsequently resulted in an increase in poaching of endangered and threatened species.
Our "Stop Poaching, Fund a Ranger" campaign is now live. Please help us spread the word about this important campaign. We have prepared a toolkit for you which includes photos, template emails, template social media posts, data and resources. We hope that we have made it as easy for you as possible to share this important message to your network.
We realize that your organization may not necessarily be in a position to contribute directly, but your clients and prospects might be. They cannot travel to natural places rich in wildlife at the moment, but they are poised to help ensure that these places are protected until they can return. We also know that it is vital for travel operators to keep relevant connections and communications with their clients and prospects during this time. Consumers want to stay informed on what challenges companies are facing in this crisis, as well as what efforts are being done to support the greater health of communities.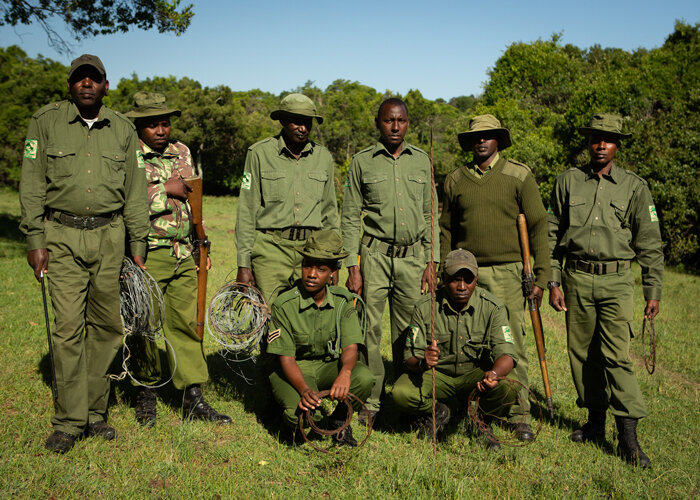 "Experts fear that threatened and endangered animals may become additional casualties of the pandemic" cited the New York Times. For example, while the Kenyan government continues its ranger patrols in national parks, it is different for private/community-led conservancies who take care of 65% of Kenya's wildlife. There are many more examples and stories of the massive challenges facing wildlife-centric destinations around the world.
Over the next three weeks only (through July 10) we are aiming to raise $20,000 with your help. Every dollar up to $20,000 will be matched to DOUBLE your impact! Your quick support in helping us spread the word will be invaluable. You can be instrumental not with your money, but by enlisting your customers to help you, and us, in this important campaign.
Thank you for your support with this important initiative!
Contributing members are responsible for the accuracy of content contributed to the Member News section of AdventureTravelNews.