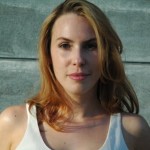 Written By:
Nicole Petrak
Powerful strategies to inspire engage and convert your customers with social media and mobile
Sheraton Hong Kong Towers, Kowloon, 20-21 November
Research proves that to inspire travellers to buy, you need to communicate by social media and increasingly by mobile. Major Asian airlines, intermediaries and hotels are investing and achieving incredible success in this space.
But Asia is different from the rest of the world. Facebook, Twitter don't dominate. You need to inspire and convert through Ren ren, Mixi, Sina Weibo, Orkut and Cyworld. You also have sell to via mobile in a region with the highest and the lowest levels of mobile internet penetration.
To help you take advantage of this highly profitable trend Eyefortravel is bringing its most cutting edged marketing Conference from San Francisco to Hong Kong this November. Attend to:
Learn how to set a mobile and social media strategy that you can implement, manage and measure
Benchmark yourself against the best in the industry
Steal market share and future proof yourself to sell more of your travel product as social media and the mobile web continues to grow in importance against search and email marketing