(SEATTLE) September 23, 2015 – Between May 10 – 12, 2016, Ohrid, Macedonia, will serve as host to AdventureNEXT Balkans, a new, 300-delegate event produced and led by the Adventure Travel Trade Association (ATTA; www.adventuretravel.biz) to help establish connections between international adventure travel buyers and media with destination representatives and ground suppliers in 12 key destinations throughout the greater Balkans, including Albania, Bosnia and Herzegovina, Bulgaria, Croatia, Greece, Kosovo, Macedonia, Montenegro, Romania, Serbia, Slovenia and Turkey.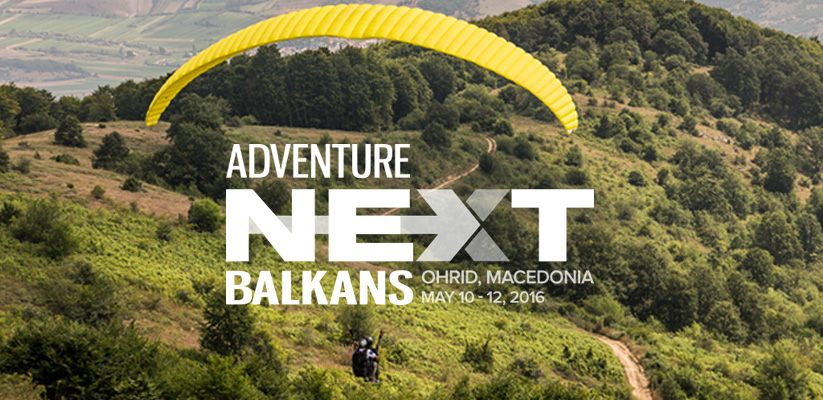 Increased traveler demand and governmental interest throughout Southeastern Europe to grow specific industry sectors, along with the ATTA's emergent role in adventure travel education and training in the region, has sparked an awakening to pursue more responsible and sustainable forms of leisure tourism with local economic impact.
One destination in particular, The Agency for Promotion and Support of Tourism in the Republic of Macedonia, recognized early on the vital role it could serve in the development of AdventureNEXT Balkans. In addition to investing in adventure training, it has sought cross-border partnerships for specialized activities with the ATTA to access international markets. In part, the ATTA selected Macedonia as host of AdventureNEXT because of its understanding and willingness to extend beyond its borders to help the entire region thrive.
"The ATTA's years of involvement in the Balkans have played a central role in stimulating a new climate of cooperation throughout the region," said Kristijan Dzambazovski, Director for the Agency for Promotion and Support of Tourism of Macedonia. "Macedonia is proud to host the ATTA's first European regional conference, AdventureNEXT, because we believe in the long-term vision and the potential for regional interests to work together to create a legacy of unprecedented cross-border partnerships and cooperation that fuels business — and a tourism rebirth — throughout the Balkans."
Registration is now open for AdventureNEXT, with its "Learn. Partner. Grow." theme. The theme was chosen on the expressed needs of businesses and organizations throughout the Balkans, which are poised to lead the foundation for a vibrant tourism sector that draws heavily from its existing, astounding cultural and natural assets. AdventureNEXT will deliver:
Inspirational and educational content: keynote speakers, interactive panel discussions and workshops that support professional development among adventure businesses and destinations;
Adventure discovery: single- and multi-day adventure experiences for delegates throughout Macedonia and Southeastern Europe;
Business-to-Business Marketplace: where international operators and media make valuable connections with destination representatives and top local service providers;
Productive networking: structured and unstructured high-quality networking experiences; and,
MediaConnect: where writers, bloggers, photographers and editors share best practices and approaches for realizing powerful media results and high-profile adventure coverage.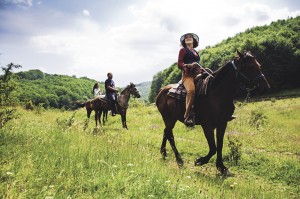 In addition to registering to actively participate in AdventureNEXT Balkans, Southeastern European destinations will have the chance to heighten their visibility throughout the gathering with Destination Showcase exhibit space and sponsorship of meals and special conference activities. Destinations active in Destination Showcase and/or sponsorships will have the chance to host select buyers and media in special pre- and post-AdventureNEXT activities in the region.
"For the past several years, the greater Balkans' adventure potential has emerged," said ATTA's Executive Director for Europe, Chris Doyle. "It's our goal to help the region capitalize. In 2014, for example, we brought a select group of buyers and media to the region for AdventureWeek Western Balkans and saw how willing public and private sectors were to reach across borders and work together. It's gratifying to witness their speedy transformation, to see increased investment and their belief that smart strategies can have direct, immediate and long-term affects on local economies."
In addition to AdventureWeek, several destinations within the Balkans have held on-the-ground AdventureEDU trainings as a way to prepare businesses and destinations for international visitors. From safety and risk management training to product development and sales, adventure travel industry experts have shared knowledge with eager audiences in destinations throughout the Western Balkans region.
Online registration is open for AdventureNEXT.
About Adventure Travel Trade Association
Established in 1990, the Adventure Travel Trade Association (ATTA) serves over 1,000 members in 90 countries worldwide. Members predominantly include tour operators, tourism boards, specialty agents and accommodations with a vested interest in the sustainable development of adventure tourism. The ATTA delivers solutions and connections that propel members towards their business goals and the industry toward a responsible and profitable future. Through its regional AdventureConnect events and annual Adventure Travel World Summit trade conference, the ATTA excels in professional learning, networking and partnering services. With expertise in research, education, adventure travel industry news and promotion, members of the ATTA receive competitive opportunities that help establish them as leaders in adventure tourism.
For more information:
To connect with us: