Polar Expeditions Leader Accepted Into Exclusive Network Community of Luxury Specialist Travel Designers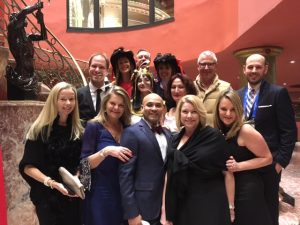 Quark Expeditions®, the leading provider of expeditions to the Polar Regions, is excited to announce a new partnership with Traveller Made, a network community of travel designers dedicated to providing unique and bespoke journeys. Quark is also pleased to announce its acceptance as a Preferred Supplier in the Traveller Made Travel Network.
Quark Expeditions believes strongly in the power of the Traveller Made network in qualifying and converting luxury-seeking adventure travellers to happy, satisfied customers.  Acceptance into the Traveller Made network requires a deep commitment to understanding and exceeding each client's unique expectations, with the ability to meet the needs of discerning, seasoned travellers (as demonstrated over a period of at least 10 years in business). As specialists in polar travel since 1991, Quark Expeditions has a proven history of wowing adventure travellers from Europe, North America, Asia and other regions with award-winning, often perspective-changing Arctic and Antarctic expeditions.
"We're incredibly pleased to join as the only polar expeditions provider in the Traveller Made network of trusted, experienced and committed luxury travel professionals," said Andrew White, president of Quark Expeditions. "We're confident that our wide-ranging top quality Arctic and Antarctic expeditions–from our popular small cruises to convenient new fly-cruise expeditions and all-inclusive, all-suites Island Sky–offer the depth of experience and breadth of experiential options the most discerning luxury travellers expect."
Contributing members are responsible for the accuracy of content contributed to the Member News section of AdventureTravelNews.