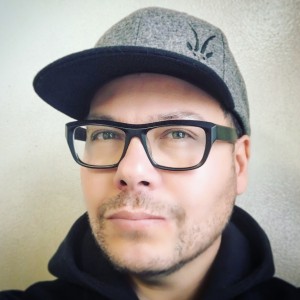 (SEATTLE) July 27, 2016 – The Adventure Travel Trade Association (ATTA; www.adventuretravel.biz) is pleased to announce the addition of passionate adventure-advocate Luis Vargas to its advisory board. Vargas is the Chief Brand Officer for Leftlane Sports, which includes Portland-based The Clymb, and has been involved with the ATTA for several years, including serving as the master of ceremonies for the Adventure Travel World Summit and AdventureELEVATE.
Vargas combines his passion for extraordinary customer experiences with disciplined, digital-focused business acumen to deliver world-class products for leading travel brands like Backroads, The Clymb and REI. In his current role for Leftlane Sports he leads brand related strategy and marketing across all channels and oversees the global adventure travel vertical and media sales and partnerships across six brands.
"Luis has been a key advocate for the ATTA for years. We're thrilled to have him join the board officially," said ATTA President Shannon Stowell. "His mix of passion, ideas and knowledge is a powerful combination and should be yet another boost for our plans and vision in the adventure travel space."
A seasoned digital, ecommerce and travel executive, Vargas has sat on the Board of Directors for Sustainable Travel International, Young Travel Professionals and the Adventure Cycling Association as well as several technology startups in the travel space. He's a graduate of the Anderson School of Management at UCLA and a Certified Sommelier.
"I'm honored to join the Board of the ATTA — an organization, team and community I deeply believe in," said Vargas. "This idea that travel can not only do no harm, but be a force for good, is a powerful one. I'm looking forward to supporting the tremendous work of the ATTA to ensure that both the industry, and the people and places that make what we do so special, thrive."
Vargas will be a keynote speaker at the ATTA's event AdventureNEXT San Luis Potosi in late November 2016, talking about the growth of inbound tourism to Mexico, despite the often grim picture painted of the country by international media.
The ATTA's advisory board is made up of a diverse group of ATTA member travel industry leaders who lend their voice and bring strategic perspectives from representative membership categories that contribute to the ongoing direction of the ATTA. The board has been in place since 2004. The full advisory board can be reviewed here.
About Adventure Travel Trade Association
Established in 1990, the Adventure Travel Trade Association (ATTA) serves over 1,100 members in 90 countries worldwide. Members predominantly include tour operators, tourism boards, specialty agents and accommodations with a vested interest in the sustainable development of adventure tourism. The ATTA delivers solutions and connections that propel members towards their business goals and the industry toward a responsible and profitable future. Through its regional AdventureConnect events and annual Adventure Travel World Summit trade conference, the ATTA excels in professional learning, networking and partnering services. With expertise in research, education, adventure travel industry news and promotion, members of the ATTA receive competitive opportunities that help establish them as leaders in adventure tourism.
For more information:
Connect with us: