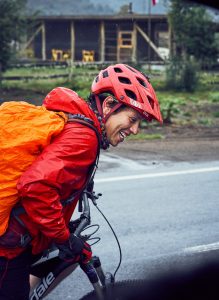 A new 200-plus mile Patagonia trekking and biking adventure, marking a first-time partnership between OneSeed Expeditions and Revolución Rides, is featured in a newly released short film.
"Cruzar" documents a collaborative trip with OneSeed founder Chris Baker and Revolución founder Britten Ferguson as they explore the Lake District, Carretera Austral, and Chiloé Island of northern Patagonia. The film provides a rare glimpse into the advance work that goes into expedition planning.
"As a guiding outfitter, we're always looking for ways to explore further and deeper in the places where we operate," says Baker. "We've worked in Patagonia for years and saw this collaboration with Revolución as an exciting way to experience this very special place. The process of scouting a new trip is messy, frustrating, and so much fun. This short film aims to tell that story."
Beginning in November 2019, OneSeed travellers can opt to bike along Chile's iconic Carretera Austral with its snow-capped volcanoes and through the rolling hills of Chiloé Island before trekking to Los Torres, the French Valley, and the Grey Glacier overlook in Torres del Paine National Park.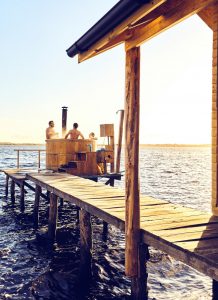 Last fall, the founders teamed up to scout the biking route and experience their combined bucket list trip. New York-based filmmaker Jay Kolsch captured the highlights in his short film. "These guys put this trip together the only way they know how – by actually doing it," said Kolsch. "The film captures a full-on expedition that connects all the raw, rugged beauty that Patagonia has to offer."  Watch the 5-minute film here.
The team was joined by local Chilean guides and an assistant videographer for 7 days of wild weather, multiple fjord crossings, and unexpected gems like a wood-fired hot tub and fresh oysters at the end of a long ride. The itinerary incorporates unique discoveries including a local distillery offering Patagonia's first spirit crafted exclusively from local ingredients. The trip will total 200 miles of biking and 30 miles of trekking over 12 days and requires an average level of fitness for the biking portion, and above average fitness for the hiking days.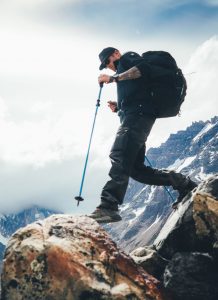 "The collaboration between our companies allows travelers to get the best of both worlds; cycling in the north and trekking in the south – all in one go," says Ferguson. "Beyond that, there's something undeniably magical about cycling some of the most scenic and iconic gravel roads in the world. It's a proper adventure that will simultaneously speak to anyone new to the concept of traveling by bike as well as riders already familiar with the joy of exploring wild new places on two wheels."
OneSeed Expeditions will invest 10% of the Patagonia Bike & Trek trip cost in microloans to local entrepreneurs, a company practice in every country where it operates.
This is the first collaboration between Denver-based OneSeed Expeditions and Revolución Rides. For more information on the Patagonia Bike & Trek expedition, please visit: www.oneseedexpeditions.com/patagonia-bike-trek
Contributing members are responsible for the accuracy of content contributed to the Member News section of AdventureTravelNews.