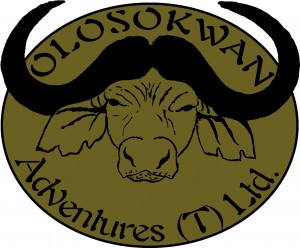 Olosokwan Adventures (T) Ltd is a wholly owned indigenous Tanzanian company, with a history and wealth of experience in handling private safaris and beach holidays in Tanzania, Zanzibar, Kenya, Uganda and Rwanda since 2007. Our safari services also extend to neighbouring southern Africa countries of Mozambique, Malawi, Botswana and Zambia using our loyal affiliate partners.
Olosokwan Adventures (T) Ltd is fully registered with a valid TALA license. We are reputable members of Adventure Travel Trade Association (US), Tanzania Association of Tour Operators (Tanzania). The African Travel & Tourism Association (ATTA) (UK) Affiliate Members of Tanzania Tourist Board (Tanzania)
Olosokwan Adventures (T) Ltd has earned recognition for its commitment and professionalism in handling business for individuals and groups from all over the world, our products and services range from VIP Safari programmes, Incentives Programmes, Tailor Made Safaris, Mountain Trekking trips, Luxury Mobile Camping, Adventure Camping Safaris, Beach Holidays Packages, Chimpanzee and Gorilla Tracking, Hotel Reservations, Domestic Airfare ticketing and Airport Transfers.
Olosokwan Adventures is also sole agent for Sea Star Fast Ferry operating between Dar and Zanzibar with daily departures. We are committed to providing services to a standard to meet the expectations of the most discerning travelers and we know that can only be achieved by our people who are our greatest asset. We are proud of our team of "wonderful guides" who are people oriented, true wildlife and mountain trekking lovers and naturalists. They have an in-depth knowledge of flora and fauna, the region and its culture as well as a love of conservation and a commitment to you, the customers who we want as our ambassadors for the future. As you would expect our keen sales and office management team to co-ordinate every aspect of your safari prior to your arrival and whilst on vacation. Additional support staff contribute greatly to our safari programmes thus ensuring unforgettable experiences that has lead us to manage and deliver programmes that meet your expectations, whether it be intrepid travelers, safari enthusiasts, honeymooners, bird watchers, television, film and photo safari people or the corporate incentive travel market. We cater to budget conscious travellers as well as those requiring something a little more luxurious.
Olosokwan Adventures (T) Ltd has a solution to meet your comfort, luxury, budget and technical needs.
If you are looking for a professional and specialist safari outfitter to handle your vacation to the Eastern Africa destinations, then let us prepare for you a personalized competitive itinerary tailored to your requirements. Our advertised safari programmes, shown here on our web pages, are aimed to give you an idea of the comprehensive nature of what Olosokwan offers but we can easily customize any programme to meet your safari dreams. The choice of accommodation is excellent, ranging from the finest permanent and semi-permanent tented camps to safari lodges, hotels and beach resorts. So within our products and services there is something to meet all tastes.
We are committed to helping conserve our environment and so part of the little we earn from our safari bookings we contribute to some of the education and conservation programmes we wish to be identified with. We also actively support local community developments, including school and water projects. Olosokwan Adventures (T) Ltd is aiming to make life better for those less fortunate. The reason we exist is to protect pristine wilderness areas and the flora and fauna – or biodiversity – that they support. We believe that in protecting these areas, and including the local communities in this process, we will make a difference to Africa and ultimately the world. In short, we believe that the world's wilderness areas will save humankind
Our main office is located just outside of Arusha City Centre on the Arusha – Kilimanjaro International Airport highway..
All our trips are run in fully insured 4 x 4 vehicles with comprehensive passenger liability insurance. Our vehicles have been customized to suit our clients travel needs and comfort thus improving the overall quality of the tour.
Olosokwan Adventures is looking forward to welcoming you to East Africa's majestic countries.
Click here to connect with Olosokwan Adventures on ATTA's The HUB.