Roll-out Includes Legendary Rivers in Peru, South Africa, Guatemala and Southeast Asia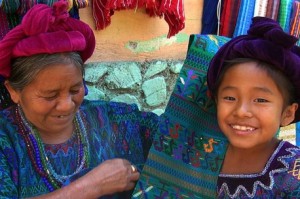 Angels Camp, CA – The worldwide leader in whitewater rafting and nature-based adventure travel, O.A.R.S., is combining rafting on some of the world's iconic rivers with cultural explorations and lodge-based accommodations in its World Rivers series of new trips for 2014.
The new WorldRiversseries is a collaborative effort between O.A.R.S. and renowned international river guide John Yost—co-founder of Sobek Expeditions and a longtime partner of the O.A.R.S. family. Yost has used his vast knowledge of international travel destinations to create four diverse itineraries inPeru,Southeast Asia,South Africa andGuatemala. Each trip combines sightseeing at renowned tourist sites and cultural immersion with the opportunity to experience some of the best whitewater on the planet. Guests are accommodated in small lodges expressive of the region with an occasional homestay or a night of catered camping. The adventures include, among others, city tours, visits to historic sites, ruins and monuments, and of course, pristine wilderness and whitewater.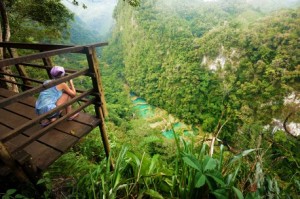 For example, in Peru, paddlers explore the coast, ancient Incan ruins and raft the Class IV whitewater of the Chili River and the Black Canyon of the Apurimac. A trip to Thailand & Laos in Southeast Asia features Buddhist temples and monasteries, dense jungles and the Class IV whitewater of the Nam Wa. The World Rivers South Africa itinerary explores the expansive deserts of the Cape, watching for big game while paddling the moderate Class II-III whitewater of the Orange River Canyon and Breede River. In Guatemala Mayan temples mingle with the adventurous rivers of the Nahualate and Coyolate where travelers have a unique underground rafting experience.
"Each trip seeks to provide an intimate, enriching and hassle-free international travel experience," explains Steve Markle, O.A.R.S. spokesperson. "We've chosen picturesque boutique and family-run accommodations rather than bland, international hotel chains. Two trips also offer optional extensions to further explore the region; Angor Wat in Southeast Asia andMachu PicchuinPeru."
Markle also points out that these trips are scheduled throughout the year to take advantage of the best possible conditions in each country. The World Rivers series is expected to grow to one international destination every month.
Contributing members are responsible for the accuracy of content contributed to the Member News section of AdventureTravelNews.