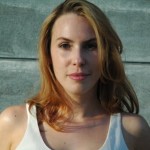 The Adventure Travel Trade Association has just completed robust participation at the 2012 ITB Berlin conference (March 7-11, 2012), directly following a site inspection and planning delegation in Lucerne, Switzerland for the 2012 Adventure Travel World Summit. ATTA's ITB representation included Vice President Chris Chesak and Meredith Guzy of the Business Development team; regional representation by Paula Mendes (Executive Director of Australasia, Canada, Brazil & Portugal), Christopher Doyle (Executive Director of Europe and Editor of AdventureTravelNews), Antonio del Rosal (Executive Director of Latin America); and Member Advocate Alice Gifford and Assistant Editor / Special Projects Nicole Petrak.
The ATTA team held more than 70 meetings on-site per day, which
included outreach with international media and current as well as potential members, partners and sponsors. Additionally, the ATTA helped facilitate partnerships and introductions among its global community while on the ground in Berlin. There was frequent activity at the ATTA exhibition booth in the Experience Adventure & ECOtourism Hall 4.1, stand 234, including meetings hosted there by various ATTA members. Alice Gifford spent time connecting with the global ATTA membership in face-to-face meetings, addressing individual member needs, discussing their goals and challenges, and collecting important feedback on member initiatives.
Chris Doyle hosted the convention's fourth annual Corporate Social Responsibility Day (CSR Day) on Thursday, March 8th, which addressed concepts, debates, examples of best practices and the economic prospects for sustainable and responsible tourism. Attendance during the presentations throughout the day were said to hit record numbers, with approximately 2,400 industry professionals attending the day's sessions, which averaged about 300 per session, up from about 30 people per session just four years ago, indicating steep increases in interest in responsible tourism practices.
The same day, ATTA hosted an ITB AdventureDrinks event, gathering a crowd of almost 200 attendees to a happy hour & giveaway event, co-hosted by Mexico.
Other events attended by ATTA representatives included: