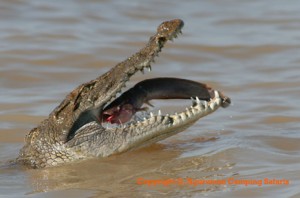 Nguruman Camping Safaris are camping safari specialists based in Kenya who have been in operation since 1999.
Kenya has a variety of vegetation types, from Savannah plains, Mountain vegetation to deserts that are all home to wildlife and over 400 bird species. The weather is great all year round; our "winters" mild and even during the rains, the sun always peaks out. This makes amazing lighting for the outdoors and breathtaking contrasts to photograph against. Simply put, Kenya is a wildlife photographer's delight!
The secret to success as a wildlife photographer is patience and spending as much time as possible out in the field, waiting for that magical moment with your subject. This is where a camping safari becomes a better option than a lodge or hotel. Camping gives the photographer the flexibility needed to maximize on photo opportunities. One doesn't have to worry about rushing back to the lodge because the kitchen will close, missing out on capturing that intimate moment with a lioness and her cub. Our kitchen doors do not close on you, we set an itinerary, with a time schedule, but there is that time allowance for you to spend that extra minute out there and capture your priceless shot. Our wildlife photographic safari is designed for 1 – 4pax, not having too many people on board, giving the photographer control over his movements during game drive. The aim of the safari is to maximize on time spent in the field capturing wildlife, landscape and nature. We do not allow other guests to join in the group, it is a personalized safari. The photographers will be transported in our safari spec 4WD Land Cruiser with a pop up roof hatch.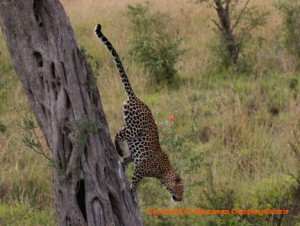 We have selected some of Kenya's most scenic destinations for this safari, offering a variety in landscape and wildlife. On Lake Baringo, you photograph Fish Eagle and other birdlife, Hippos and Crocodiles whilst on a boat; In Nakuru, Flamingos, Rhinos, Buffalo and Giraffes and in the Mara the cats, plain's game and the big five. It is a 9 day camping safari and the details for this safari can be found on the following link on our website:
http://www.ngurumansafaris.com/photographic_safari.htm
Industry partners, travel agents and tour operators get a 15% discount on the rate. They are free to mark up the offer accordingly and sell it to their client base. For further information on this safari, do contact FEISAL on [email protected]
Contributing members are responsible for the accuracy of content contributed to the Member News section of AdventureTravelNews.