From November 29 – December 1, 2016, San Luis Potosí, Mexico, will host AdventureNEXT, a tourism development event led by the Adventure Travel Trade Association (ATTA; www.adventuretravel.biz). Three hundred delegates will attend the conference, intended to help connect international adventure travel buyers and media with local tour operators and ground suppliers from the region and from around Mexico.
The inaugural AdventureNEXT was held in Macedonia in May 2016. The concept of AdventureNEXT was developed to help introduce new adventure destinations to an international audience and provide an educational platform for the destination. Mexico's adventure offerings are currently largely enjoyed by domestic tourists, and the conference theme — "Mexico's Time is Now" — reflects the local adventure operators' intention to be recognized by international adventure travelers.
"Mexico has seen double digit growth in visitation in recent years and is one of the top ten most visited countries in the world, with its beach resorts accounting for most of the growth," said Antonio del Rosal, ATTA's Executive Director for Latin America. "Adventure travel operators must seize this opportunity to communicate to the world that Mexico has a much more diverse and highly competitive offering, with San Luis Potosí providing them the perfect example."
The ATTA is announcing two keynote speakers whose experience and expertise in the tourism industry will provide high-level education for attendees. Luis Vargas, Chief Brand Officer and President of Travel for the Leftlane Sports, will talk about the growth of inbound tourism to Mexico, despite the often grim picture painted of the country by international media. "Stereotypes, and negative assumptions about Mexico, and Mexicans, present a very polarizing view," said Vargas, "And that's just one of the many challenges that deserves open discussion."
Milena Nikolova, Tourism Marketing Professor and a travel behavior specialist from the American University in Bulgaria shares her knowledge around the behavioral impulses of travelers and the unique needs of millennial travelers all while stressing that constant change and creativity is key to success. Concurrent sessions will follow three educational tracks: one spotlighting Mexico as an adventure destination, one offering tools for the adventure trade and one highlighting the fundamentals of "the business of adventure."
Tour operator and media delegates will have the opportunity to explore San Luis Potosí and other adventure hubs around Mexico on multi-day pre-conference itineraries offered by the ATTA's destination partners.  San Luis Potosí offers adventure travelers cultural experiences like colonial and mining ghost towns, regional cuisine and native communities combined with landscapes from deserts to sacred mountains to limestone-rich areas offering waterfalls, lagoons and caves.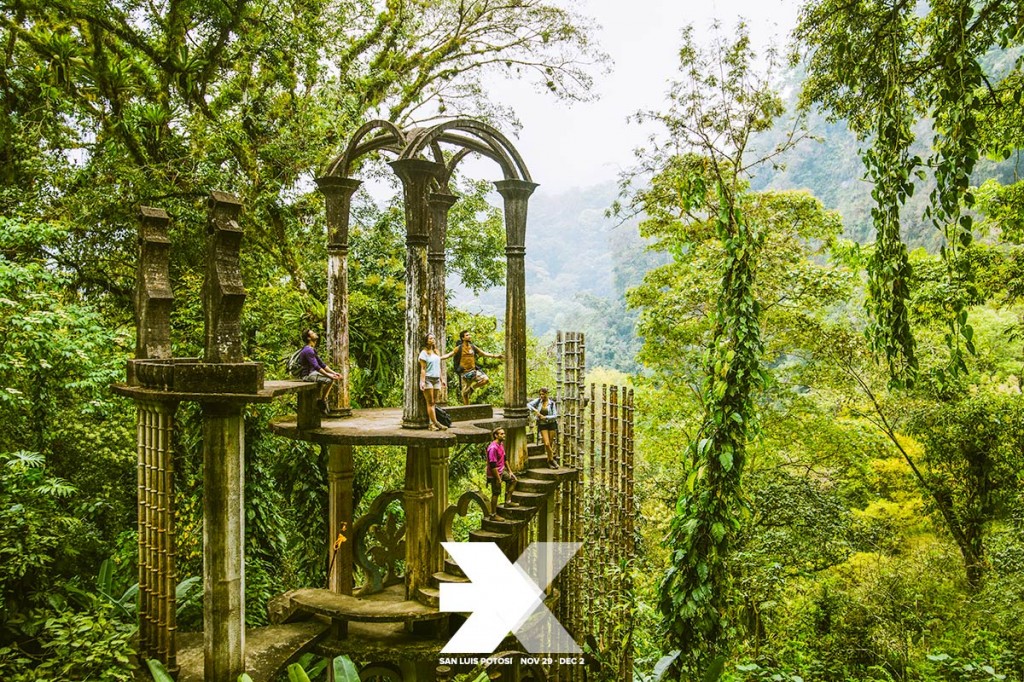 Online registration for AdventureNEXT San Luis Potosí will open at the beginning of August. Interested attendees can sign up for email alerts about the event.
The ATTA has actively worked to develop adventure travel in Mexico through an annual Adventure Travel Mexico conference from 2012 – 2014 and in 2015 an AdventureWeek event in Baja California Sur. In 2011, Mexico hosted the 2011 Adventure Travel World World Summit in Chiapas, Mexico.
About Adventure Travel Trade Association
Established in 1990, the Adventure Travel Trade Association (ATTA) serves over 1,100 members in 90 countries worldwide. Members predominantly include tour operators, tourism boards, specialty agents and accommodations with a vested interest in the sustainable development of adventure tourism. The ATTA delivers solutions and connections that propel members towards their business goals and the industry toward a responsible and profitable future. Through its regional AdventureConnect events and annual Adventure Travel World Summit trade conference, the ATTA excels in professional learning, networking and partnering services. With expertise in research, education, adventure travel industry news and promotion, members of the ATTA receive competitive opportunities that help establish them as leaders in adventure tourism.
For more information:
Connect with us: