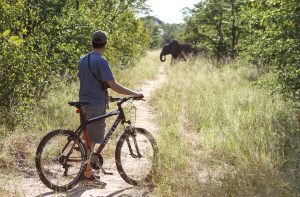 The Kusini Collection represents an exclusive group of operators and lodges in Africa and Latin America, each offering a truly unique travel experience. With a growing demand from travelers to 'get back to nature,' our collection has a number of special, off-the-beaten-path camps that are exclusive and provide an authentic feel. These camps are remote – well away from popular tourist areas – and have access to solitude, beauty and incredible wildlife.
"In recent years I noticed a trend, which was not just a personal yearning…but also a desire among our high end travelers coming to Namibia to experience something different.  A craving for an authentic interaction with nature, to hear and smell and feel the wildness all around, and enjoy experiences few others have done before…" – Birgit Bekker, Ultimate Safaris Namibia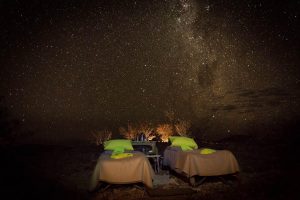 Ultimate Safaris //Huab Under Canvas camp is perfect for guests seeking out immersive, experiential travel opportunities. Travelers looking for authentic interactions with nature while fully immersed in wildness (including black rhino tracking on foot!) will find an oasis in //Huab. Stays are exclusive and days have no set schedule. Ultimate has also introduced the 'Stellar Escape,' a sleep-out option for //Huab guests which allows them to sleep under some of the darkest (and most brilliant!) night skies in the world.
In Zimbabwe, Imvelo Safari Lodges' Jozibanini Camp is situated in the remote southern section of Hwange National Park. Dining takes place under the stars near a crackling campfire, and beds can be rolled out onto the deck for a sleep-out experience. Wildlife close-ups abound from Jozibanini's "Lookup" blind, and walks and mountain-biking excursions are available. With just three en suite tents, the real luxury is the total exclusivity – it's 100km from the nearest camp – afforded to Jozi's few lucky guests.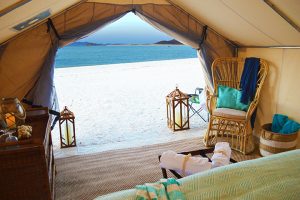 Located on Isla Espiritu Santo in the Sea of Cortez, Camp Cecil is a haven for travelers wishing to unplug and get into the rhythm and beauty of Baja California Sur, Mexico. Camp Cecil is located in one of the best marine life viewing destinations in the world. Large, walk-in safari-style tents are located directly on the beach, where guests can enjoy water activities such as swimming with sea lions, whale sharks and sea turtles, stand up paddle boarding, kayaking and snorkeling.
Magic Galapagos is situated within a giant tortoise sanctuary on Santa Cruz Island, allowing travelers to experience some of the Islands' wildlife right outside of their tents. Guests can walk the grounds, observe resident wildlife, explore the onsite lava tubes, read in front of a roaring fire, enjoy a candlelit nightcap in a lava tube or on the stargazing deck, or simply take in the view of the Pacific. Guests are hosted by long-time resident Polo, who shares his love of the Islands and the Galapagos way of life.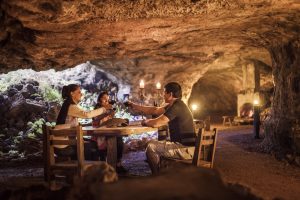 All of these properties fit the growing trend toward a return to nature and to the origins of safari where the luxuries are that of exclusivity and genuine authentic experiences. Demand continues to grow for simple but unique and character-filled properties in amazing locations, and these four special camps deliver in spades.
The Kusini Collection represents New Frontiers Tours, Classic Africa Safaris, Ultimate Safaris, Albatros Travel East Africa, Imvelo Safari Lodges, Travel Ethiopia, Todos Santos Eco Adventures, Tropic Ecuador and Maya Trails Guatemala. We strive to keep our trade partners in North America updated and ahead of the game, as well as confident and efficient in their product training and knowledge in the destinations where we work.
Contributing members are responsible for the accuracy of content contributed to the Member News section of AdventureTravelNews.