Only the best long read adventure travel stories, with excellent photography and video. That is what you can find in the newly launched quarterly online travel magazine Wideoyster, a cooperation of travel writers and photographers. Already with 120.000 digital subscribers.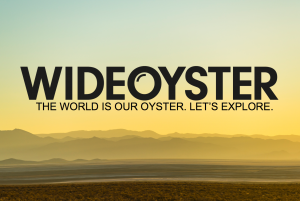 Steering away from the trend of fast content, that is how you can describe the vision behind Widoyster. "A staggering amount of travel media nowadays is created behind desks. Ultimate lists, found images, bought and republished articles. The quality of travel media has been hollowed out by that content monster called the internet," says Marco Barneveld, founder and creative director of Wideoyster.
That is why Wideoyster chooses for slow content. "We give our articles the time and research they deserve," Barneveld says. "We choose to only write about places our storytellers have travelled to, the adventures they have lived, instead of sourcing the story online. We choose inspirational and authentic quality."
Wideoyster decided to check if their idea was correct and launched an email campaign with the simple question if people would like to subscribe for free to a high-quality quarterly travel magazine. Over 120.000 people accepted. "No filled up mailboxes, but an online mag that feels like you are reading an actual magazine, Barneveld says. "A digital magazine you can put away, and pick up again when you are in need of some first-hand adventure and travel inspiration created by some of the best storytellers. Check it out."
Wideoyster Magazine will come out at the end of June, September and December.
You can find issue 1 here: www.wideoyster.com.
Contributing members are responsible for the accuracy of content contributed to the Member News section of AdventureTravelNews.