The Adventure Travel Trade Association (ATTA) has released Email Lead Nurturing for Adventure Travel Businesses, the fourth marketing report in its Adventure Marketing series. Each report in the Adventure Marketing series focuses on a platform or marketing tactic important for adventure travel marketers.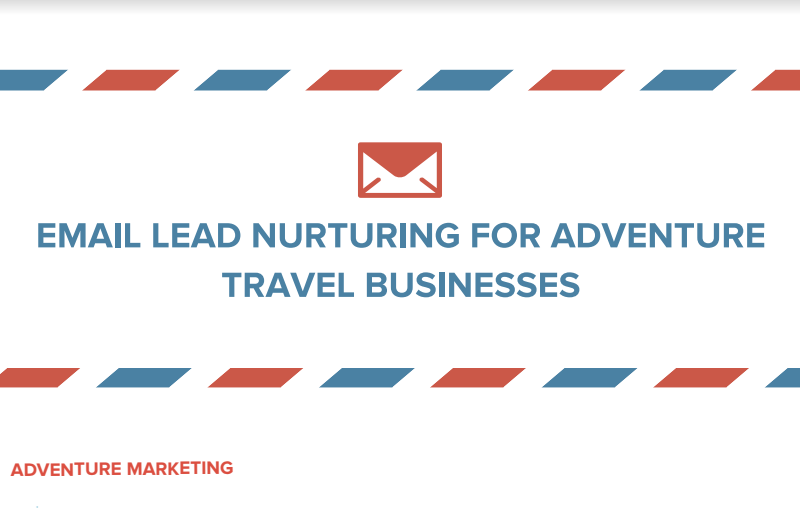 Lead nurturing is the marketing process of developing relationships with customers as they progress through the marketing funnel. Email is a useful and effective tool adventure travel marketers can use to push potential clients from the "dreaming" stage to the booking process.
However, according to Hubspot, even though 2.4 million emails are sent every second worldwide, most of them are never opened. In fact, according to Constant Contact, the average open rate in tourism is only 15%. Online users have become weary of email scams and spam, and the volume of email in many industries can be unmanageable. Therefore, marketers are challenged with producing the right content at the right time and ensuring it is delivered to the right person.
The main challenge in email marketing is developing relevant content. Content needs to target customers based on their behavior, which is why great email marketing is always part of an integrated marketing strategy. As part of that strategy, the ultimate goal is to design email workflows that develop a continuous and valuable relationship with audience members.
Luckily, a myriad of software options are available to support marketers with personalization, segmentation, and automation to increase the effectiveness of their email marketing. Most software contains robust analytics to help track the return on investment of email marketing.
According to a DemandGen Report, lead nurturing emails get four to 10 times the response rate compared to standalone email blasts. Therefore, done correctly, lead nurturing is an effective tool for adventure travel businesses to master.
Download this free report to learn more about:
How to collect email addresses.
How to segment leads.
How to set up email workflows.
How to measure the impact of email lead-nurturing activities.
Reports are free for both ATTA members and the adventure travel community. Download the free report now.
Access previous reports in the Adventure Marketing series: