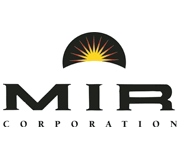 Seattle, WA – Award-winning Russia tour specialist, MIR Corporation, is thrilled to announce that its "Inside the Russian Space Program" tour has been selected as one of National Geographic Traveler magazine's 2012 "50 Tours of a Lifetime," and will be featured in the May 2012 issue as well as listed on a special Tours of a Lifetime landing page. The 10-day tour, offered only once in 2012, allows travelers to witness both the manned launch of the Soyuz spacecraft on its way to relieve the crew of the International Space Station and the live docking of the Soyuz at Mission Control Center in Moscow. The trip runs $13,995 per person and is scheduled October 9-18, 2012. For more information, visit http://www.mircorp.com/tour_russianspace2012.asp, or call 800-424-7289 .
Led by Dr. Steven Lee of the Denver Museum of Nature and Science and MIR founder Douglas Grimes, this tour provides exclusive access and insight into Russia's Space Program. Space enthusiasts will not only witness the manned Soyuz launch at the Baikonur Cosmodrome in Kazakhstan and tour a mock-up of the International Space Station (ISS) at the Yuri Gagarin Cosmonaut Training Center, but for an extra fee, travelers can attend actual cosmonaut training, which can include a ride on the world's largest centrifuge, a zero gravity flight, or a chance to climb into a Russian Orlan space suit.
"We are elated to receive this honor from National Geographic Traveler," said Grimes. "Having been born in 1960, I grew up during the "Space Race" and dreamed of being an astronaut. It has certainly been an honor for me to create a trip that offers such an intimate glimpse into Russia's rich and historical space program."
Contributing members are responsible for the accuracy of content contributed to the Member News section of AdventureTravelNews.