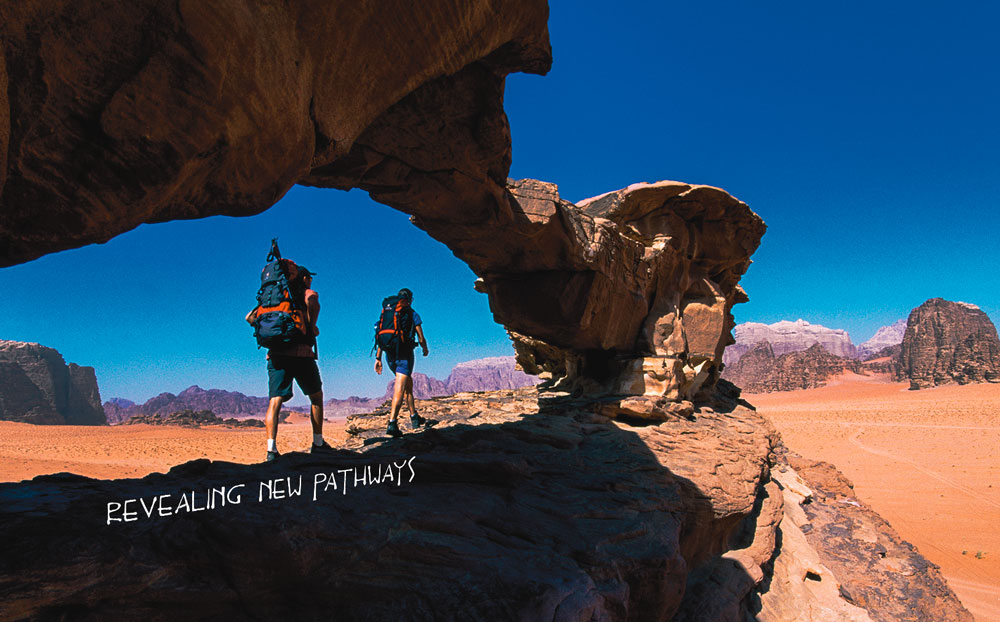 This May in Jordan, the Adventure Travel Trade Association's AdventureNEXT Near East event focuses a spotlight on Jordan and its surrounding countries' adventure offerings. Tourism professionals across North Africa, the Middle East, Mediterranean and Southern Europe are invited to attend to learn, network and partner.
Limited hosted buyer seats to AdventureNEXT available. Apply now.
Save $100 with early bird registration through January 25. Register now.
Headlining at the event in the Dead Sea from May 15-17 in a keynote appropriately entitled "Revealing New Pathways" will be National Geographic photographer Annie Griffiths and author Andrew Evans. Taking the theme of AdventureNEXT as their keynote subject, world travelers Griffiths and Evans well know that adventures in Jordan and the surrounding region offer human-powered experiences in wild nature as well as a chance for spiritual contemplation and connection. In their opening plenary, new pathways through this ancient territory reveal themselves through the eyes of these storytellers who have recently experienced adventure travel in Jordan.
Griffiths, one of the first women photographers at National Geographic, has a special affinity for Jordan although she has traveled to nearly 150 countries around the world. As a photographer as well as a woman who deeply cares about people and cultures, her perspective will be enlightening to our subject. Evans has completed 40 assignments for National Geographic and has a curiosity for our world that is contagious in his work. Using various media, Evans has a talent for storytelling that translates seamlessly to stage.
In addition to this powerful start to AdventureNEXT Near East, there will be additional keynotes as well as concurrent educational tracks.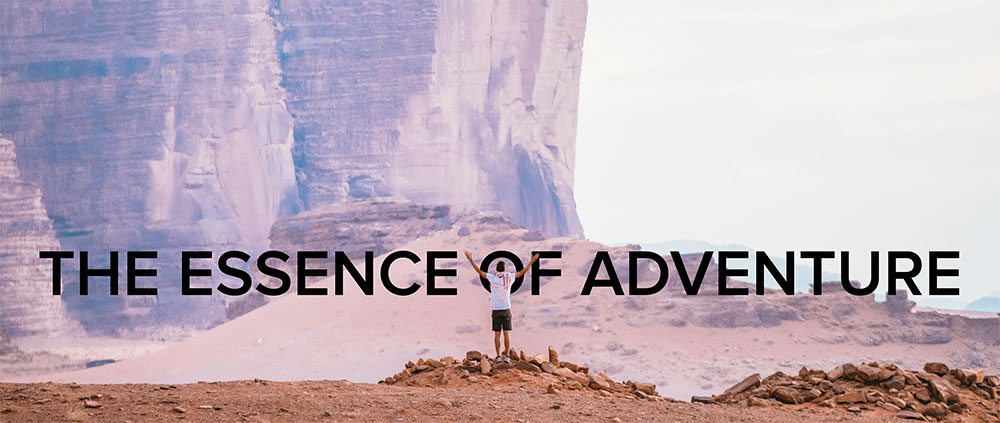 Track One: The Essence of Adventure: Delegates from the broader region access knowledge resources to successfully develop an adventure tourism strategy. Sessions in this track include: International Sales: Overcoming Regional Stereotypes to Meet the Markets; Marketing with Insight: Leverage the Latest Adventure Traveler Research; and Hidden Gems: Near East Adventure Product Innovations.

Track Two: Spotlight on The Near East: Attending international outbound tour operators, travel agents and adventure media dive deep into the activities, trends, and opportunities available in the Near East. Sessions include: Selling the Near East as an Adventure Destination; Sustainable Adventure Businesses: Lessons from the Near East; and an additional session to be confirmed.
View the AdventureNEXT agenda.
In addition to educational sessions there will be a buyer-supplier trade marketplace. Marketplace and registration is open. $100 early bird discount through January 25th.