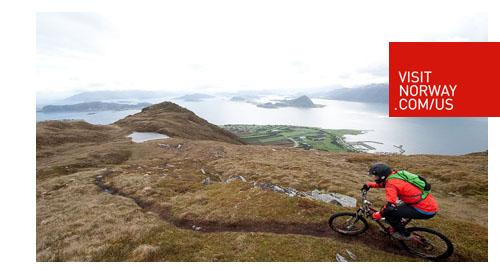 Recently, Norway was rated by National Geographic Traveler as the Best Destination in the World.
"If you have only a vague sense of Norway as fjords, cruise ships, snowflake sweaters, and dried fish, it's long past time to update the internal wiki. Norway, as the talented cover blurb writers at National Geographic Adventure recently put it, is "Europe's Next Adrenaline Capital". In fact, Norway will blow you away with its beauty, its open space, and, most of all, its potential for adventure", writes photographer & writer Steve Casimiro.
Read his article "Looking For Your Next Adventure? Here's 15 Reasons Why Norway Rocks", as published on The Adventure Life.