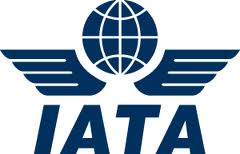 Assistant Editor's Note: The International Air Transport Association (IATA) has issued a report around the growth of Middle Eastern aviation market share, published here as it is of interest to our members in terms of global travel trends and shifts.
Investment in Middle East infrastructure has proved a wise decision, with the region's global aviation market share growing from 4% to 11% in the past decade.
That figure is likely to rise given that the region is spending some $200 billion on new aircraft in the next 15 years. About $100 billion has been committed to airport expansion.
Dubai has become the figurehead for the region's progress. Aside from Dubai International, the emirate has opened Dubai World Central, which will become the world's largest airport, ultimately handling 160 million passengers a year and 12 million tonnes of cargo. "If London Heathrow had a third runway, would we have seen the BA-Iberia merger?" asks Paul Griffiths, CEO of Dubai Airports.
"We provide Emirates with an unconstrained hub and that has allowed it to grow. A lack of vision and planning is a significant threat to GDP. People should be learning from our model rather than criticizing it."
Emirates is not the only airline that is benefiting. There is a strong track record of new airlines at Dubai. Already, 10 carriers have been welcomed in 2011 alone, bringing the airport's total to more than 150.
Aviation contributes to 28% of Dubai's GDP, according to an Oxford Economic Study. It supports 250,000 jobs and $22 billion in economic activity. By 2020, aviation is projected to support 373,000 jobs and $45.4 billion in economic activity. That is the equivalent of 22% of the total employment in Dubai and 32% of GDP.
There are challenges ahead though. One problem that could have universal application if governments continue to exhibit a lack of political will is congestion in the skies. Airspace capacity could limit growth, even where airport capacity is unconstrained.
Dubai's annual aircraft movements have grown from 63,000 in 1985 to more than 307,000 in 2010. By 2020, annual aircraft movements will surpass 560,000. "Unfortunately, the airspace is currently not configured to support the growth, and capacity bottlenecks are looming on the horizon," says Griffiths. "We have an outdated route structure and fragmented airspace, and there is a lack of effective coordination on a regional scale."