Thursday, February 27 @ 10:00 AM PST / 18:00 UTC
Register Now
Thinking of removing all plastic water bottles from your tour operations? Listen to T.A.P.'s (Travelers Against Plastic) co-founder Christine Mackay discuss the advantages and challenges of having your operations be more sustainable when it comes to water use:
The cost of plastic
Clarification on options to use
Clean water consumption needs in tourism
Making the switch to sterilization and reusable bottles
Case study: Operators avoiding plastic
Getting travelers committed
Christine Mackay has dedicated her life to working and volunteering in environmental education, outdoor recreation, community development and eco-tourism. Her love of international travel and her concern about the negative effects of tourism on culture and environment, led her to co-found Crooked Trails- a non-profit community based travel organization in 1998. At Crooked Trails, Chris helped found the Travelers Against Plastic (TAP) Campaign whose goal is to galvanize a global movement aimed at the near elimination of travelers' dependence on disposable plastic water bottles. Chris holds an MA in Natural Science Education and a BA in Geography and as well as a minor in Biology. She resides in Seattle, Washington with her 8-year-old daughter. The two of them travel together frequently.
Webinar Presenter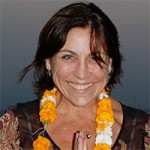 Christine Mackay
Co-Founder and Executive Director, Crooked Trails