Luxury travel company, Absolute Travel, "The world's top luxury travel specialists, creating your ideal journey," has been named the exclusive travel partner for the Jackson Hole Wildlife Film Festival (JHWFF), demonstrating the award-winning company's belief in the power of film to leverage public awareness, boost understanding of conservation concerns, and inspire adventures around wildlife and global issues. The partnership aims to raise awareness surrounding wildlife conservation issues and inspire change through personal action, one film and one trip at a time.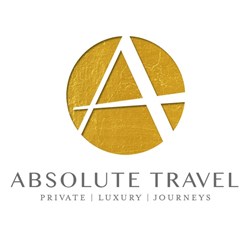 New York, NY – Although Absolute Travel is known for their private luxury journeys to remote destinations, there is clear synergy in their motivation to protect the wildlife and environments in their experiential journeys and those that the Jackson Hole Wildlife Film Festival highlights in the world's finest nature films.
The partnership is a natural extension of long-term connections; this year's honorees, Beverly & Dereck Joubert from Great Plains Conservation and Dr. Dame Daphne Sheldrick of The David Sheldrick Wildlife Trust head organizations that Absolute Travel has incorporated into their high-end custom journeys for years. In addition, gorilla conservationist and speaker at their Jackson Hole Conservation Great Ape Summit, Dr. Gladys Kalema-Zikusoka, founder of Conservation Through Public Health, is also a partner in Absolute Travel's philanthropic arm, Absolute Awareness.
"Storytelling has the power to spur change. I'm a perfect example—I watched a festival film, was impassioned, and booked a trip to Malaysian Borneo to see orangutans in the wild—while I still could. Absolute Travel wants to support people who are compelled to get involved on a deeper level," said Katie Losey Battle marketing manager for Absolute Travel. "The Jackson Hole Wildlife Film Festival is renowned as the nature film equivalent to the Oscars, and we're honored to join them in their mission to inspire the public through film and achieve change through personal action. Whether making eye contact with wild orangutans in Borneo's million year-old forests or spending the day with orphaned elephants in Kenya—we hope to continue the filmmakers' stories with firsthand experiences on the ground."
"Conservation-driven tourism helps fund the work of countless conservation organizations and the communities in which they work. It's a clear win for everyone," said Lisa Samford executive director of the Jackson Hole Wildlife Film Festival. "Absolute Travel is committed to educating their clients about the habitats, creatures and cultures they visit, and we are thrilled to partner with them in this. There is nothing like personal experience to galvanize a commitment to protecting the worlds wild places."
Contributing members are responsible for the accuracy of content contributed to the Member News section of AdventureTravelNews.