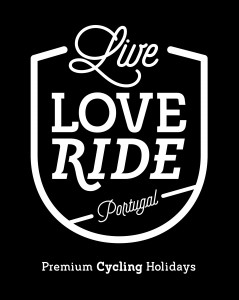 We are a travel agency/inbound operator that welcomes all bicycle enthusiasts and sports travel agencies who want to discover the best of Portugal by bike! We provide an all-included experience and fully supported rides with mechanical assistance and premium transfers in which our guests, accompanied by experienced local riders get to know the country's rich culture and historical background, taste the local gastronomy and wines, relax in the best hotels and SPA's, while exploring the Portuguese back roads and trails in high-end bicycles and gear!
We design cycling experiences across Portugal, because of its sunny climate, car-free roads, amazing trails and rich history and culture: Portugal is considered to be one of the most geographically diverse countries in Europe and home to several UNESCO world heritage sites and traditions. With amazing gastronomy and some of the best wine regions in the world, tourism is one of Portugal's greatest industries: Portugal has amazing infrastructures for tourism, while keeping its heritage, traditional values, arts and crafts and its authenticity. Here are some of our products:
Douro River & Porto – Discover UNESCO world heritage cities and sites while tasting Wine Spectator's best wine of the world in 2014: Port Dow's vintage;
Alentejo – Ride through USA Today's best wine country in the world of 2014 and discover its tasty gastronomy, ancient traditions and awe-inspiring landscapes;
Lisbon Explorer – Explore the surroundings of Lisbon, voted the best European city destination of 2014 and visit the wonderful mountain ranges of historic Sintra and Arrábida, Cruise through sunny Cascais and tackle Portuguese West Coast hills;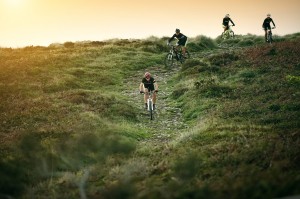 Estrela mountain range & Portuguese historical villages – Ride the biggest climbs and descents Portugal has to offer and enjoy the deep roots of the gastronomy and traditions of the Portuguese historical villages, with more than 1000 years of history.
Coimbra, Lousã mountain range and Schist villages – Enjoy Coimbra and its UNESCO world heritage sites and traditions – the Fado music – and the beautiful roads and trails of the Lousã mountain range, where the picturesque Schist villages are waiting to be discovered;
Algarve cycling & wellness camp – Challenge yourself in the sunny Algarve, with daily group rides built according to your goals. Relax, with your family and friends in 5 star hotels and SPA's and enjoy the amazing beaches of the Algarve.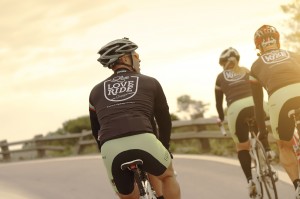 Porto – Santiago de Compostela – Ride the Portuguese "El Camiño", starting from UNESCO world heritage city, Porto. Visit the countryside of northern Portugal and Galiza and the historical cities of Ponte de Lima, Barcelos, Tui, before becoming a pilgrim in the amazing and unique Santiago de Compostela.
We welcome all cycling enthusiasts and travel agencies and operators from around the world who want to explore the best of Portugal. Our primary markets are located in Austria, Belgium, Brazil, Canada, Denmark, Finland, France, Germany, Ireland, Netherlands, Norway, Russia, Spain, Sweden, Switzerland, USA, UK.
Our main goal is to create solid partnerships with other agencies in the international community, in order to present our products to a broader audience. We welcome agency bookings with great commission structures and are open to create customizable and branded experiences for our partners. We joined ATTA in order to be on the cutting edge of travel innovations, best practices and networking!